A decrease in negative levels for business confidence contributed to the improvement in the manufacturing sector for the first quarter of this year, according to NAB.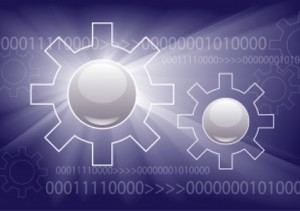 National Australia Bank (NAB) has released its Manufacturing Activity Index for Q1 2013, with the index being up to neutral levels. Although confidence and activity is improving, the index still shows that there has been no growth in quarterly manufacturing activity.
While business confidence in the manufacturing sector remained negative in the first quarter of 2013, it was less negative than the past few quarters at -4 points, up from -10 in the December quarter. This less negative trend is the key driver of the Manufacturing Activity Index's movement to neutral levels.
Although large increases in confidence were recorded in various subsectors such as Chemicals, Textiles, Clothing and Footwear (TCF), and Machinery and Equipment, the industry is still challenged by the strong Australian dollar and a generally competitive environment.
Printing and Chemicals recorded the largest improvement in final product prices, despite the quarter-on-quarter decline in printing prices. Wood products and TCF also saw declining growth, according to the report.
Generally, final product prices recorded a softer trend for this quarter's index, with growth down from +0.2% to +0.1%.
After a significant boost in the last quarter, labour cost trends softened at +0.6%. The sectors that recorded the largest slowdown in labour cost growth were Non-metallic mineral products, TCF and Machinery & Equipment. In contrast, there were negative labour cost trends for Chemicals and Printing & Publishing.
In terms of purchases costs, the movement has been promising for the manufacturing sector.
"Purchase costs increased at a marginally slower rate, down to +0.3% (below the trends recorded for the broader economy). By subsector, the changes were relatively modest, with declining trends in Metal products and TCF and an increase in Chemicals," according to the commentary on the NAB Business page.
TCF activity index recorded the strongest improvement in the March quarter from +0.5 points to +1.8 points. Aside from business confidence, an easing in purchase cost growth contributed to this figure.
With the exception of Wood products, which was the only subsector that recorded a decline in Q1 (from 0.4 to -0.5), the upward trend for the Manufacturing Activity Index was exhibited across the sub-sectors of manufacturing.
Below are the data for the other subsectors:
Food and Beverage slightly improved from -0.3 to -0.1
Chemicals strengthened from 0.5 to 1.1
Printing and Publishing, albeit still negative, improved to -1.7 from -2.2
Machinery and Equipment is up to -0.1 from -0.6
Metal Product increased from -0.9 to -0.4
Non-metallic minerals moved higher from 0.5 to 1.1