Manufacturing firms are among the ten Victorian companies that have been awarded with Business Research and Development (R&D) vouchers worth up to $25,000 each, as part of the Victorian Government's $5 million Innovation Voucher Program.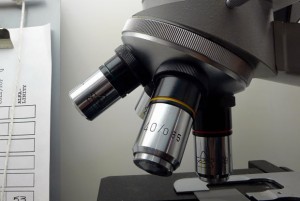 The Innovation Voucher Program is a new project of the state government which aims to improve the innovation capability and capacity of small and medium companies (SMEs) and publicly funded research organisations (PFROs).
The vouchers will help the companies gain access to skills that are needed to discover, develop and test new ideas, according to Minister for Innovation, Services and Small Business Louise Asher.
"The Business R&D vouchers provide a quick and effective method for local and international companies to access the wealth of R&D expertise and capacity available in Victoria," Ms. Asher said, quoted in a media release via Export Victoria.
Through the vouchers, companies will be able to take advantage of Victoria's world-class R&D capability , with the aim of making them more competitive globally, once they have improved their products, processes and services through the assistance of other companies and organizations.
Among the manufacturing firms that have been granted vouchers worth up to $25,000 are Sagamore Industries from Seaford, which will use the money to develop and produce a prototype medical device; Hybrid Electronics Manufacturing Pty Ltd from Bayswater, which will produce a new technology safety switch product; A & A Innovations Pty Ltd from Mildura, for manufacturing development work to produce a new plumbing product that works in concert with café coffee machines; and WebDrive Pty Ltd from Brooklyn, for research and manufacturing development work for a new data storage platform.
The other companies are Miglas Australia Pty Ltd, Australian Composite Technology Pty Ltd, Assurance Pty Ltd, IDT Australia Ltd, StethoCloud Pty Ltd, and Cornerstone Solutions Pty Ltd.
Aside from the vouchers, a Searchable Directory of Victorian R&D Capabilities and Suppliers has also been established as part of the initiative. The directory is a list of more than 110 companies and organizations that provide assistance in the area of research and development to the industry, including potential voucher applicants. It is a comprehensive tool that allows users to search for companies using 14 broad categories, including Consulting, Design, Trials, Scale Prototyping and Fabrication.
Organisations can also volunteer themselves to become suppliers of R&D assistance by filling out a supplier application form.