Melbourne-based entrepreneurs Toni Joel and Nikki Horovitz, founders of homewares company Tonic Australia, say they want to continue manufacturing in the country, but it's getting increasingly harder to do so.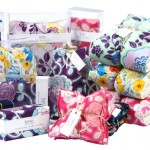 Horovitz said there used to be "at least a dozen" manufacturers for Tonic's goat milk soaps, but the choice of suppliers has decreased substantially, and they are now left with only a handful to choose from.
"There's two places in Melbourne now that make the soaps for just about everyone, I know of one in Sydney, one in WA. There might be smaller producers for weekend markets, but for the quantities we need there's now very few," shared Horovitz, quoted in an article on Business Review Weekly.
Co-founder Joel expressed similar sentiment when it comes to the supply of the company's gift boxes.
"Everyone's going offshore and our options are shrinking," said Joel.
"There are phenomenal Australian manufacturers if you're prepared to look for them. Their prices are not necessarily much more than out of China, and you get much quicker turnaround, better service because it's face-to-face, and importantly for us the minimum order sizes are not so high – we don't want to be sitting on 5000 boxes we don't need," added Horovitz.
Since 1992, the two women have been designing and supervising the manufacturing of their line of innovative personal, body and home fragrance items. Their products are being sold in major department stores and leading boutiques throughout Australia and abroad. Most recently they launched the 'Liberty Range' in David Jones, according to the Tonic website.
With the company looking to expand their range of products, the founders said they might consider manufacturing overseas, although they are reluctant to do so, especially since they attribute in part to their '100 per cent Australian made' reputation a recent increase in export activity.
"We want to introduce cosmetic bags in fabrics that match the rest of the range, but it looks to be impossible to make them in Australia at a competitive price," Joel said.
"Overseas, the cachet of being Australian-made outstrips even the high Australian dollar. They love that [our products] say 'Tonic Australia'," Horovitz said.
Like other manufacturing firms, Tonic's difficulties are due to the rising dollar, which manufacturers say is "structurally destroying their industry."
According to the article on Business Review Weekly investment in the industry has fallen since the end of 2011 and a further decrease of two percent in the last quarter of 2012 has been estimated by the Australian Bureau of Statistics.