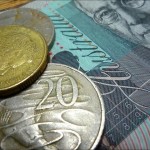 Is the Australian government turning a blind eye on the effects of the rising Australian dollar on manufacturing? Some people seem to think so.
In an article on China Asia Daily, writer Karl Wilson said, "The government and the Reserve Bank of Australia are in many ways in denial about the impact the high Australian dollar is having on manufacturing."
The feature cites opposing views from Industry Minister Greg Combet and federal MP Bob Katter.
Combet chooses to call it "a structural adjustment right across the economy", saying that manufacturing jobs have actually grown in the last 12 months, while Katter believes manufacturing is on the brink of collapse and it will only be a matter of time before it disappears in the country.
According to an article on Business Review Weekly investment in the industry has fallen since the end of 2011 and a further decrease of two percent in the last quarter of 2012 has been estimated by the Australian Bureau of Statistics.
The struggle of the manufacturing sector is largely due to the strong Australian dollar, and at present the share of the industry in the national economy is less than 7 percent, compared with 30 percent in the 1950's.
In an interview with Wall Street Journal, Reserve Bank of Australia board member Heather Ridout said the country's manufacturers have a long road ahead of them in adjusting to the world of the high Australian dollar.
"If we can see a sustained upturn in investment…we might say that we've made the adjustment, but I don't think that is necessarily apparent yet," said Ms. Ridout, who is also a former head of the Australian Industry Group, an umbrella group for business.
"Manufacturing has been facing very, very strong headwinds with the currency staying high for a sustained period," she said. "The pressure to reduce costs is going to be unrelenting on the industry."
The RBA has cut interest rates since late 2011 in an effort to revive the non-mining parts of the economy.
Although the Australian government has committed to continue supporting Australian manufacturers, both big companies and SME's are breaking under the pressure. Earlier this month General Motors Holden announced that it will be cutting 500 jobs in its Adelaide plant, citing rising costs and the high dollar.
Ms. Ridout says manufacturing still has a future in Australia, it just needs to be globally integrated.
"Those saying manufacturing is dead need to take a cold shower," she said. "We can expect the next generation of manufacturing in Australia will be different, because we are dealing with a completely competitive environment."