Innovativity, the three-day, real-world training program created by the Advanced Manufacturing Cooperative Research Centre (AMCRC), is currently holding the second leg of its event in Melbourne until May 2. Another round of the three-day training program will be held on May 28-30.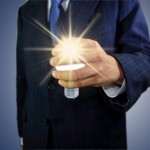 Innovativity teaches comprehensive innovation skill development to Australian organizations, with workshops delivered by world-class experts who are all backed by skills of innovation experience. The program also uses a diagnostic tool that will assess the gaps in an organization's innovation capability, and point out the areas where a particular firm should focus on.
For Day 1, Sarah Pearson will discuss business strategy in innovation, which basically talks about which kinds of innovation projects will work well for a particular business. The second session for the day will be handled by Peter Gretton and John Stonier who will be talking about how to maximize tangible assets, or how innovators could discover, protect, and utilise their intellectual property.
The sessions for Day 2 of the program will be handled by Richard Panyting. For the first workshop Mr. Panyting will talk about pre-empting the market and how organizations should clearly identify and understand the customer's requirements in order to make innovation happen. He will follow that up with training on go-to-market research and development, which presents a more realistic approach to effective management.
The third and final day will be composed of workshops led by Chris Sotiropoulos. He will first talk about how to generate "out-of-the-box" ideas using business strategy, planning and resourcing, and how to develop pitches that would impress investors and potential partners. Mr. Sotiropoulos' next talk, which would cap the program, will be sustaining and maximizing innovation, which involves constant evaluation, implementation and feedback.
AMCRC is a pre-approved supplier to Applicants for an Innovation Skills Voucher from the Department of Business and Innovation. Victorian SME Applicants for these vouchers, may if approved for funding, use them to attend Innovativity. Victorian SMEs can receive vouchers for up to $10,000 from the Innovation Voucher Program with a co-contribution of $2,500, according to a report on the AMCRC website.
Organisations and businesses can register for upcoming courses of Innovativity on May 28-30 here.