Minister for Climate Change, Industry and Innovation, Greg Combet has officially opened Australia's first Industry Innovation Precinct today, according to a media release from the Minister's office.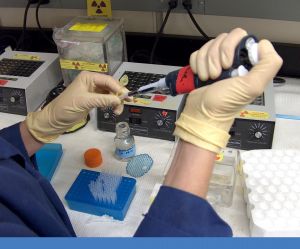 The Manufacturing precinct, which is the first of ten, is part of the Gillard Government's $1 billion Plan for Australian Jobs which aims to focus on areas of competitive advantage or emerging opportunity.
"By bringing together our best research minds and our most innovative businesses, Industry Innovation Precincts will create Australian businesses and industries that can compete on the world stage," Mr Combet said.
More than half a billion dollars will be invested by the Gillard Government to build Industry Innovation Precincts throughout the country. Aside from the new Precinct's headquarters in Melbourne, the government is also moving towards implementing a jobs plan, part of which includes providing $23 million through the Industrial Transformation Research Program to fund food industry research. The amount will also be used to encourage the submission of industry proposals for more Precincts around Australia.
"It will bring together businesses, research institutions, service providers and government agencies to support and create internationally-competitive manufacturing businesses and jobs," said Mr. Combet.
"The Manufacturing Precinct will help Australian manufacturers to improve skills and technologies, to tap into research expertise and to build collaborations."
The Manufacturing Precinct in Melbourne will be chaired by experienced industry executive Albert Goller, and will be located in the New Horizons building at the Clayton Campus of Monash University in Melbourne's south east. The Precinct will collaborate with about 400 staff of Australia's best manufacturers and researchers from Monash and CSIRO who specialize in advanced manufacturing, biological engineering and renewable energy research.
The Precinct will also have a presence in Adelaide focusing on defense-related manufacturing, according to the media release.
Another initiative of the Gillard Government is the Industry Collaboration Fund. By working with the Manufacturing Precinct in Melbourne, businesses and organizations will be able to apply for funding under the fund, which will open later this year.
Meanwhile, Mr. Combet announced that applications are now open for the remaining Industry Innovation Precincts. Up to eight Precincts will be determined through a facilitated two stage competitive selection process. Applications for Stage 1 of the selection process are open from 1 May 2013 until 5 June 2013.
"The Gillard Government is committed to building greater levels of quality and scale in our industries to capitalise on the economic opportunities of the Asian Century," Mr. Combet said.
"Supporting advanced manufacturing in Australia remains a key Labor priority.
"Industry Innovation Precincts are an important industry-led initiative that will accelerate this transformation and ensure highly skilled job opportunities into the future."