Aluminum producer Alcoa has announced on Wednesday that it will review 460,000 metric tons of smelting capacity over the next 15 months for possible curtailment, according to a press release from Alumina Limited.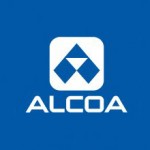 Alumina Limited owns 40% of Alcoa World Alumina & Chemicals (AWAC), the world's largest alumina business. Alcoa owns the remaining 60% of AWAC and is the manager.
The review of the smelting capacity will be conducted in order to assess the possibility of a reduction in costs, in efforts to maintain the Company's competitiveness, as aluminum prices have fallen more than 33 percent since its peak in 2011. Barclays has estimated, ahead of the review's announcement, that global production of aluminum would exceed demand by 1.2 million metric tons.
Alcoa will evaluate a number of alternative actions in the process of the review, ranging from discontinuing pot relining, to full plant curtailments and possibly permanent shutdowns. The company's alumina refining system will also be examined for any curtailments in smelting, as well as prevalent market conditions.
According to the release, the possible curtailment could affect 11 percent of Alcoa's global smelting capacity, and the review will include facilities across the entire Alcoa system, focusing on expensive plants and plants that have long-term risk brought about by certain factors, including energy costs and regulatory uncertainty.
The company currently has 13 percent or 568,000 metric tons of smelting capacity idle.
"Because of persistent weakness in global aluminum prices, we need to review every option to maintain Alcoa's competitiveness," said Chris Ayers, President of Alcoa's Global Primary Products. "Any action taken will only be done after a thorough strategic review and consultations with stakeholders."
Analysts say the cuts could improve the company's cash flow.
"Alcoa continues to run old and high-cost plants utilizing older technology, particularly in the U.S., Australia and Europe, which have cash costs above the current LME price," BMO analyst Tony Robson said, quoted in an article on NASDAQ. "Given its cost structure and high debt levels, Alcoa has little choice with this process unless the LME price rebounds on a sustainable basis."
"This is absolutely a step in the right direction for the company and the industry," said David Gagliano, an analyst with Barclays. "Unfortunately, 15 months is a long time. The devil is in the details on this one."
Although Alcoa has looked into efforts to streamline its business, ratings firms continue to lower their outlook on the firm. According to NASDAQ, Fitch lowered its outlook on Alcoa earlier this month, while Standard & Poor lowered it from stable to negative, citing expectations of low aluminum prices.