Senator Kate Lundy has opened this year's National Manufacturing Week (NMW 2013) and Austech at the Melbourne Convention and Exhibition Centre calling the event, which runs from May 7 to 10, an "extraordinary showcase" of Australia manufacturing.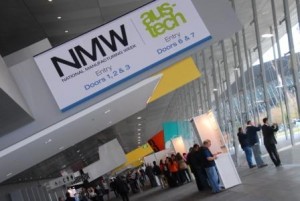 According to a media release, the Minister Assisting for Industry and Innovation described the co-located events as a key indicator of the manufacturing industry's annual $4.8 billion research and development investment. The figure represents one-fourth of the country's total investment which Lundy describes as "key to reviving industry on the world stage."
"It's key to survival for manufacturing as it adapts to the most significant structural change," said Senator Lundy, as she calls to mind the challenges that Australian manufacturers face while adapting to shifting market conditions and the continued strength of the Australian dollar.
"The Gillard Labor Government is committed to our manufacturing industries and appreciates their importance in a globally competitive, broad based and sustainable Australian economy," Senator Lundy said.
This year, NMW will feature two new product zones—Sustainable Manufacturing and Metals & Composites. A total of 12 product zones are now featured in the event, where buyers and sellers can interact to talk about the latest products and recent technologies in the manufacturing market.
Aside from the two new zones, NMW 2013 will also exhibit products catering to specific subsectors including Air Technology, Electronics, Health & Safety and Materials Handling, among others.
Among the new products which will be featured at NMW 2013 are a new welding technology from Innovative Welding which will increase welding speeds by 100 times, and 3D cameras that enable automated inspection in high-tech manufacturing situations from Adept Turnkey.
Reed Exhibitions, the event's organizer, revealed that aside from funding scientific explorations into R&D, the manufacturing industry is also investing greatly in new technologies that streamline business operations.
"Last December, we surveyed 400 manufacturing industry personnel – and their consistent feedback was that they see technological innovation as a source of growth. Around half – 49.6% of those surveyed – will be making moderate or larger capital investments this year to support their growth strategies," said Exhibition Director Paul Baker.