The former Mitsubishi site at Tonsley is now 'open for business', according to a media release from the Department for Manufacturing, Innovation, Trade, Resources and Energy of South Australia.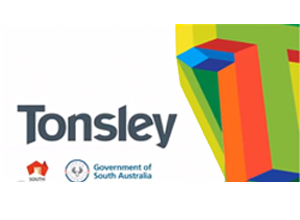 35,000m2 of commercial and industrial land will be available to potential investors beginning yesterday.
South Australia' s Manufacturing Minister Tom Kenyon says Tonsley will be a catalyst of industrial innovation in Adelaide's southern region.
According to the official website of Tonsley, the State Government is determined to secure the future of South Australia's manufacturing sector, despite the challenges posed by the rising Australian dollar. Tonsley will play a crucial part in this effort as it will act as a precinct where businesses can build and apply knowledge and skills needed to compete in global markets.
"Businesses locating at Tonsley will join a cluster of like-minded businesses and high-value manufacturers working in sectors, such as clean technology, mining and energy, green construction and medical technologies," said Mr. Kenyon.
"Tonsley will be the focal point of our efforts to transform South Australia's manufacturing sector and build world-class industry capabilities, as outlined in our manufacturing strategy, Manufacturing Works."
Manufacturing Works is a 10-year strategy that "aims to drive the transition of manufacturing to high value-added activities that compete on value for money, not solely on cost."
The role of Tonsley is closely aligned with this initiative as the 61 hectare site will attract manufacturers determined to offer value-based goods and services, rather than compete on cost alone, and sell solutions instead of push products, according to the Tonsley website.
Commercial real estate leader Colliers International will be the one handling the promotion and marketing of Tonsley to investors and developers around the world.
"Colliers International offers extensive knowledge of international investment priorities and demands, including how a site such as Tonsley must adapt to meet those priorities and demands.
"The company will work with us to promote this site to state, national and global investors as a platform for innovation, productivity and profitable collaboration.
Mr. Kenyon also announced that work is underway at the TAFE SA's Sustainable Industries Education Centre (SIEC), which is slated to open in January next year. He said the manufacturing sector will collaborate with the Centre, as well as with the world-class facilities of Flinders University to "accelerate the design, testing and commercialisation of products, systems and services."
"In addition to its $120 million investment in a new School of Computer Science, Engineering and Mathematics (CSEM) at Tonsley, Flinders University will also be the first investor in industry 'pods' in the main assembly building.
"The university also announced today it will also establish a new arm – the New Venture Institute (NVI) – at Tonsley.