Quickstep Technologies Pty Ltd. has received accolade from its client Northrop Grumman Corporation, after the former has proven that its new production facility can manufacture and deliver aerospace-grade composite parts.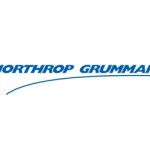 According to a media release from Northrop Grumman, Quickstep has demonstrated its capability after achieving two major milestones in April. First, it was able to complete the first bismaleimide and graphite epoxy production parts, which shows that its facility is equipped and qualified to execute all of the required processes for its work on the F-35 program. Second, Northrop Grumman's F-35 chief engineer has given the full approval for the bismaleimide and graphite epoxy destruct test articles.
Michelle Scarpella, vice president of the F-35 program for Northrop Grumman Aerospace Systems says "We are impressed by Quickstep's ability to reach these milestones less than a year after it opened its Bankstown facility."
Northrop Grumman is an American global security company that provides innovative systems, products and solutions for the aerospace and defense industries.
"Northrop Grumman helped celebrate the opening of Quickstep's production facility, and now Quickstep is successfully demonstrating its ability to manufacture and deliver parts that will benefit the F-35 program. This progress is a testament to the strong industrial partnership Northrop Grumman has with Quickstep in producing the F-35 center fuselage, and with the governments of Australia and New South Wales in establishing this critical composite manufacturing capability in Australia."
In March, Quickstep announced that the first parts for the F-35 Lightning II Joint Strike Fighter (JSF) program have been completed and delivered right on schedule from their new Bankstown facility in Sydney. The parts which have been delivered is a complex panel for the JSF aircraft and one of the 21 parts to be manufactured by Quickstep under its contract with Northrop Grumman Corporation.
In April, the company received new purchase orders, their biggest one to date, for the JSF parts.
The international F-35 Lightning II Joint Strike Fighter (JSF) program is the largest military aerospace program in the world, valued in excess of US$300 billion worldwide. Aside from Northrop Grumman, Quickstep is also currently partnering with some of the world's largest aerospace/defence organisations, including the US Department of Defense, Lockheed Martin and Airbus.
The Australian Government joined the F-35 program in 2002 and this month Australia reaffirmed its commitment to the program by announcing its intention to operate three squadrons of F-35s beginning in 2020, according to the release.