Dutch company DSM Pharmaceutical Products is scheduled to open a $62 million facility in Brisbane this June, according to a news update from the Australian Trade Commission.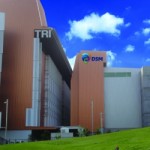 The custom biopharmaceutical manufacturing plant will be adjacent to Australia's $345 million Translational Research Institute in Queensland, located on Brisbane's Princess Alexandria Hospital campus.
"We are particularly delighted to be bringing our world-class operating ability to the Asia-Pacific region, an important growth area in our strategic development in the biopharmaceutical field; to provide further value to our customers in this region and around the globe," said DSM Pharmaceutical Products President and Chief Executive Alexander Wessels.
According to a related news article on Pharmafile, the Brisbane plant will operate alongside DSM's existing R&D and manufacturing site in Groningen, the Netherlands. The 8,000sqm facility was established with the financial support of the Queensland State Government and the Commonwealth of Australia, in collaboration with trade body BioPharmaceuticals Australia (BPA). BPA has partnered with DSM to custom-make medicines for the pre-trial and trial stages.
"We are thrilled to announce the June opening our of new cGMP facility in Brisbane," said Karen King, President of DSM Biologics, the biopharmaceutical manufacturing business of DSM Pharmaceutical Products, quoted in a media release on DSM's website.
"This operation combines DSM's twenty five years of experience and high quality track record in mammalian cell culture manufacturing with a state-of-the-art commercial and development facility. Our partnership with the Government of Queensland and the Commonwealth of Australia has led to this important addition to the Australian biotechnology industry and will be a key contributor to the entire Asia-Pacific region," said King.
Phil Taylor, who writes for Pharmafile, said the plant's operation has an output capability of 500kg worthy of a much larger facility, with the capacity to expand in the future. Operations will also make extensive use of "disposable, single-use manufacturing technologies which reduce the risk of cross-contamination and bioburden issues whilst reducing capital and operating costs."
"The opening of this facility satisfies a national capability gap," said David Hughes, CEO of BioPharmaceuticals Australia. "Our partnership gives Australia and the wider region access to DSM's extensive experience, expertise and ongoing commitment to developing improved bioprocessing technologies.  DSM's operations are a good strategic fit with Australia's existing capabilities and we are already seeing flow-on benefits from local alliances."
The preliminary agreement to enter the partnership was first announced in 2010.
DSM Pharmaceutical Products is wholly owned by Dutch company Royal DSM, which has said the plant would make drugs on contract for local companies.