A food manufacturer from Geelong has been awarded a grant by the Coalition Government, which would enable the company to expand and create 26 new jobs, according to a media release.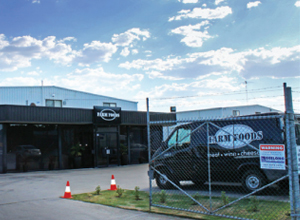 On Thursday, Premier and Minister for Regional Cities Denis Napthine announced that Farm Foods Retail Services would receive $215,000 to support a $650,000 manufacturing production line project, which the company expects to be completed by mid-2015.
The company, which markets its products under the brand name Australian Farm Foods, manufactures meat products including sausages and burgers, for large retailers and food distributors. Aside from supplying premium quality Certified Australian Angus Beef (CAAB), they also specialize in Pork, Chicken, and Lamb products.
"I am delighted to announce that funding from the Greater Geelong Industry Fund will help Farm Foods Retail Services create two new manufacturing production lines, which will enhance its export potential," said Dr. Naphtine.
"It will also allow Farm Foods Retail Services to introduce portion control and extend product shelf life using innovative technology and packaging systems.
"I can also announce that Farms Foods will be joining the Coalition Government's Super Trade Mission to South East Asia in June this year. They see this as a great opportunity to leverage export opportunities and further expand their business."
The financial assistance comes from the $4 million Greater Geelong Industry Fund, which forms part of the Coalition Government's broader $15 million Geelong Development Fund, according to Minister for Manufacturing David Hodgett.
"We are working with growing businesses such as Farm Foods to find practical, long-term initiatives that will help secure the local industry," Mr Hodgett said.
Under the Greater Geelong Industry Fund, grants of up to $250,000 are available on a competitive basis. Businesses in the region who want to generate sustainable new jobs, develop new products, adopt new technologies, and explore new markets are encouraged to apply. The fund is also open to businesses looking to relocate to, or set up operations in, the Geelong region.
The first round of the funding closed in January this year, but it is expected that a second round will be announced shortly in the coming months.