Resins manufacturer Nuplex Industries has cut its full year guidance by $11 million after demand for its products decreased due to the Australian manufacturing slump.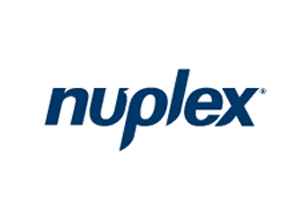 According to a report from The National Business Review, shares of the company have dropped about 9 percent. Earnings before interest, tax, depreciation and amortization (EBITDA) are now expected to be in the $124-129 million range, down from the $135-$140 million half-year results.
"In Australia, manufacturing markets have been much weaker than expected in 2013," Nuplex said in a statement. "These conditions have particularly affected volumes in the Resins segment's businesses and tempered sales growth in the Specialties segment's agency and distribution business."
Manufacturing activity contracted significantly in April as the industry continued its struggle against the strong Australian dollar, intense import competition, high energy costs, and weak local confidence. The Australian Performance of Manufacturing Index (PMI) fell 7.7 points to 36.7, the lowest recorded since 2009.
Innes Willox, chief executive of the Australian Industry Group which released the data, says April's sharp drop in manufacturing production, employment and new orders, along with continued decrease in exports, is extremely concerning.
The EBITDA for the 2013 financial year of the Nuplex Masterbatch plastic additives business is also expected to come out 15 percent below its previous guidance of A$5 million.
"Nuplex expects to pay a dividend in line with the final payment of 2012 of about 11 cents a share. The stock declined 29 cents to $2.95. It had gained about 19 percent in the past 12 months," according to the report.
Aside from that the company is also facing challenges in Europe and anticipates that the high New Zealand dollar will erase $4 million to $5 million from full-year earnings.
"In Europe, volumes in the second half of the current financial year have been lower than anticipated due to the lengthy European winter and a general softening in demand. Viverso's EBITDA is still expected to be approximately 12 million euros."
The good news is that Asian and American markets were performing well and to expectations, says the company.
Nuplex develops, owns and uses world class resin technologies and processes. The company has nearly 1750 employees operating in 14 countries, and manufacturing plants in New Zealand, Australia, Europe, Asia and North America.