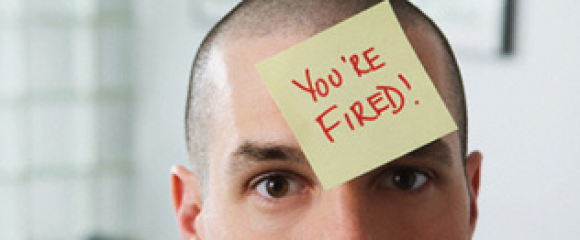 Layoffs and downsizing are painful, not just for employees but for the managers or business owners who have to make the announcement. While people today are more accustomed to culture change than before, the way you communicate layoffs can either create or prevent an unfair termination lawsuit.
Announcing termination depends on types of business. While public-listed companies need to announce layoffs publicly beforehand, small business should orchestrate termination communication face-to-face, like a military campaign. Here are a few tips:
Termination meetings should be held one-on-one to avoid public humiliation.
Best time to hold termination meeting is midday Monday to Thursday. Avoid early morning, end of working hour and Fridays.
Distribute written information about reorganization and emphasize that layoffs are not related to employee performance.
Circulate paper memos to remaining employees to secure their trust and fend off any rumours. Inform the benefits and employment assistance departing employees will receive.
Avoid giving references about former employee to prevent being sued for defamation.
Conduct exit interviews to settle salary payments, key returns and leaves.
Employment dismissals in Australia should adhere to Small Business Fair Dismissal Code. Fair Work Ombudsman website contains extensive information about employment termination procedures.
Image source: http://www.foxnews.com/images/285903/0_62_320.jpg