Victoria's advanced manufacturing strengths in defence, aerospace and automotive will be on show during a trade mission to the US.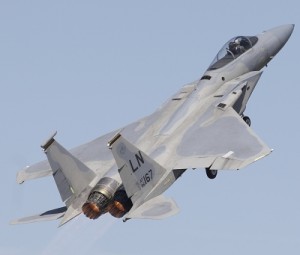 Led by Minister for Manufacturing David Hodgett and supported by the Chair of the Defence Council Victoria, Ric Smith AO PSM, twenty four companies and organisations are taking part in the mission, which started yesterday and will run until the 24 May in Washington DC and Detroit.
Mission members and Mr Hodgett are set to meet with key decision makers from major US companies including Lockheed Martin, General Dynamics, Northrop Grumman, SAIC, Ford and General Motors, and attend a series of industry networking events.
Mr Hodgett believes the Victorian Coalition Government was committed to strengthening the state's defence industry which has an annual turnover of around $1.5 billion.
"The sector is central in driving innovation, productivity and the uptake of new technologies, processes and materials by our entire manufacturing sector. The Victorian Government's Defence Industry Strategy, released last November, seeks to build on our strengths in aerospace design and manufacturing, military vehicle and naval shipbuilding," Mr Hodgett said.
In a statement, Mr Hodgett revealed the USA is the largest defence market in the world, valued at US$670 billion or about 45 per cent of the world's defence spend.
"The Australia-USA Treaty on Defence Trade Cooperation gives us a competitive advantage in selling defence technology to the USA, enabling greater access and sharing of equipment, technology, information and services," Mr Hodgett said.
Victoria, which has already seen great success in manufacturing US defence, automotive and aerospace components, is expected to develop new supply chain opportunities through the trade missions.
"Victorian companies have secured 75 per cent of all the Joint Strike Fighter work currently awarded in Australia, and account for 50 per cent of all Australian contracts awarded through the Defence Materiel Organisation's Global Supply Chain program, many of them with major US defence and aerospace companies," Mr Hodgett said.
Mr Hodgett revealed it was the 55th trade mission supported or organised by the Victorian Coalition Government since November 2010.
"Nearly 1,800 Victorian companies and organisations have taken part in these trade missions. They provide a unique platform to access global markets as part of boosting our industry and business productivity, competitiveness and export readiness," Mr Hodgett said.