The Australian Made Campaign has publicly rejected the 2013 Competition and Consumer Amendment (Australian Food Labeling Bill) proposed by the Greens Party in relation to country-of-origin labeling laws.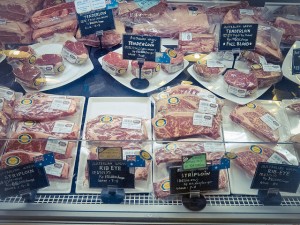 "Australian Made cannot support the Bill in its current form," Australian Made Chief Executive Ian Harrison said in a media release.
The Greens' bill, which was introduced by Australian Greens Leader Christine Milne last week, extends country of origin labeling to all food for retail sale and simplifies labeling to just three allowable claims:
Product of or Grown in Australia;
Manufactured in Australia; and
Packaged in Australia.
"We know consumers want to support Australian farmers and producers but the current food labelling rules are just too confusing," Senator Milne said, quoted in a statement from The Greens' website.
"The changes would mean consumers will be able to identify whether products are Australian grown or manufactured, and the misleading claims like "made from local and imported ingredients" would be prohibited."
Milne said their proposal was the result of extensive consultation with members of the food industry and that it would encourage companies to highlight local ingredients in their labels.
Australian Made outlined several reasons for not backing the proposal. The non-profit organization believes that the bill will create more confusion for consumers and businesses since it creates a separate and inconsistent set of country of origin labeling requirements for some food products (products partly or fully processed in Australia) as distinct from other food products (fully imported foods) and all other categories of product.
Australian Made also does not see the value in banning the claims 'Australian Made' or 'Made in Australia' in favor of the exactly equivalent terms 'Australian Manufactured' or 'Manufactured in Australia'.
The bill also does not cover packaged food that is grown in Australia, as opposed to those processed in the country. And where products cannot meet the criteria for being "Grown", "Product of" or "Manufactured In" Australia, the bill proposes only one allowable claim which is "Packaged in Australia".
"Australian Made believes that a wider range of alternative claims should be allowable for products such as pickles processed in Australia from imported vegetables," according to the release.
Lastly, Australian Made does not support the use of qualified claims such as 'Made in Australia from imported and local ingredients'.
However, Mr.Harrison said the organization supports the proposal that food may be labeled in a way that highlights significant ingredients, provided all the requirements for a 'Made in Australia' claim are met. For example, 'Manufactured in Australia from Australian milk'.
"We also support – and in fact originated – the proposal to draw up regulations to clarify the concept of 'substantial transformation' and to specify processes which, by themselves, do not satisfy this test," said Mr. Harrison.
While the campaign expressed its lack of support for the bill, peak vegetable body AusVeg has stood behind it.
"The present food labelling laws are a farce and Australian vegetable and potato growers would welcome any improvements aimed at making it easier for Australian consumers to confidently choose locally grown food, something which is currently very difficult to do," AusVeg spokesman Hugh Gurney said in an article.