Pharmaceutical company GlaxoSmithKline has announced that it will be axing 120 jobs as it closes its tablet packaging business in Melbourne.
The redundancies, which are part of a "business transformation", will happen at the company's Boronia site on the east of the city, said GlaxoSmithKline in a statement.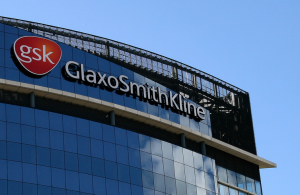 The business at Boronia employs 363 people but the firm said the cuts should not happen immediately. It will take place sometime around the end of 2014 or in 2015 due to the regulatory requirements of the affected markets.
According to a related article on The Age, Liza Maguire, GSK's corporate affairs associate director, also added that the tablet packaging business will be moved to factories in Aranda de Duero in Spain and Poznan in Poland.
Meanwhile, Boronia site director Tony Webb said the job losses are a result of the company's transition to focus on technology manufacturing.
"We have a strong capability in higher technology manufacturing and will build this side of the business," Mr. Webb said.
"We will support our impacted employees throughout the process. While this will be difficult, we must focus on our strengths,"
The head office in Boronia is GSK's largest sterile facility. The manufacturing plant, which can produce about 1.4 billion tablets a year, is renowned for Rotacaps, the distribution device for respiratory medicines, and Blow Fill Seal, a high quality container for sterile liquid medicines.
"Despite continuing challenges in the operating environment in Australia, our vision is to be the GSK centre of excellence worldwide for supplying low cost unit dose, blow fill seal and dry powder inhalation medicines," Webb said.
GlaxoSmithKline is a global research-based pharmaceutical and healthcare company which provides about 1500 skilled jobs across the country and has been operating in Australia since 1886. In 2011 the company invested $58 million in local research and development, and made significant contributions to Australia's $4.2 billion pharmaceutical and medicinal exports.