The largest pharmaceutical company operating in Australia, AstraZeneca Australia is investing an additional $20.2 million into its Sydney manufacturing operation to boost production of one of its key asthma medications in response to the growing demand for the medicine in China.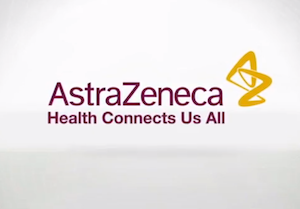 The company, which employs almost 1,000 people in Australia, has announced it will be investing in a third line at its North Ryde plant which will boost capacity for the one asthma medicine alone by an additional 81 per cent – from 240 million units currently to 435 million units per year by 2015. The company currently exports $254 million of product, which is set to rise to $340 million by 2015.
Built in Melbourne, the high-tech machinery can produce 65 million units a year and aligns with AstraZeneca's Australian manufacturing expansion, which began last year as a result of a global sole supplier relationship with China and Japan. The company has already invested $80 million in the last 5 years to meet growing demand for its medicines.
Mark Fladrich, managing director of AstraZeneca Australia and New Zealand said, "We've been saying for some time that the country has a tremendous opportunity to get behind the Australian Medicines Industry as a sector. Our Industry is delivering $4 billion a year in exports, more than cars and wine exports, but we need policy stability in our commercial environment if we're to sustain this growth. That is something we've lacked in the past few years, and something we're looking for from the next government."
In a statement from the company, AstraZeneca estimates that for every $1 of medicines they export the local economy will benefit by up to $1.20; as production involves a number of niche suppliers including plastic manufacturers and delivery companies.
"We source as much plant equipment from local Australian providers as possible. We draw on local engineers and source quality professionals to run the lines once they are up and running," Fladrich said.
AstraZeneca has revealed, the final packaging machinery, known as the Respules 4010 line, takes 40 people nine months to produce and is due for installation in 2015.