Ford Australia has announced today that it will cease its local manufacturing operations in October 2016. Approximately 1,200 jobs will become redundant at Ford's Broadmeadows and Geelong manufacturing plants.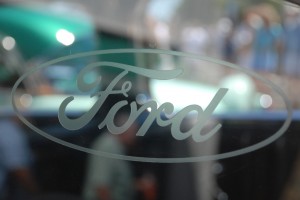 In this important announcement from Ford Australia's website, the company said it is "transforming its business operations in Australia to provide customers with even more new products, and improved sales and service, while creating a more efficient and profitable business structure."
President and CEO Bob Graziano said the decision to cease local manufacturing operations was driven by increasingly challenging market conditions, citing market fragmentation and high cost of manufacturing as reasons for Ford's losses in Australia which have totaled approximately $600 million (AUD) in the last five years.
"All of us at Ford remain committed to our long history of serving Australian customers with the very best vehicles that deliver cutting edge technology at an affordable cost," said Graziano. "Unfortunately, due to challenging market conditions we are unable to do that longer-term while continuing to manufacture locally."
Ford reassures the manufacturing employees that all their benefits will be provided in line with current agreements.
"We know this announcement is very difficult, especially for our employees," said Graziano. "Providing support to those in our team whose roles will be affected is a key priority for us during this three-year transition period."
The Australian Manufacturing Workers' Union (AMWU) said the news left thousands of workers and their families "devastated", but Australia must maintain a car industry if the country wants to keep a diverse economy that could survive when the mining boom is over.
"This is a time of huge uncertainty for workers, and a massive blow for a workforce that takes pride in building quality vehicles," said AMWU national secretary Paul Bastian.
"We are at a crisis point that will need bi-partisan support from both sides of politics to keep a car industry in this country."
The Union is concerned that the announcement will create a bigger damage to the already ailing Australian car industry, fearing that more jobs would be lost as the effects flow into the wider part of the manufacturing industry.
Speaking to Neil Mitchell on 3AW, Bastian said, "there is a real knock-on effect that will be flowing through the components sector and the auto sector," implying that the closing down of the Ford plants affects both components supplies and auto industry, and that all three industries including manufacturing are in a state of crisis.
"The auto sector is critical to manufacturing," stresses Bastian.
He said Australia cannot stand by and see the manufacturing industry, including the auto sector, be subjected to the crippling effects of the high dollar while countries like Japan are intervening in their marketplace by printing more money.
"We're seeing Government stand up and say 'Buy Australia, but in reality we don't get a lot of support when it comes to our auto industry to buy Australian-made vehicles."
Despite the changing structure at Ford, the company says its commitment to Australia remains strong.
"Ford will remain a significant employer in Australia, with more than 1500 team members, as will our network of more than 200 dealers around the country," said Graziano. "The Australian team's role as a global centre of excellence for vehicle development also will continue to be an important focus for us."
According to the company they will proceed with plans to launch updated versions of the Falcon, Falcon Ute and Territory in 2014, as well as offering other world-class products, such as the Ford Kuga, Ranger and Focus. The company will also strengthen its product lineup even further with a 30 per cent increase in the number of new vehicles offered to Australian customers by 2016