The Australian Beverages Council has warned the public that price increases related to the proposed container deposit scheme will impact all manufacturers, big and small.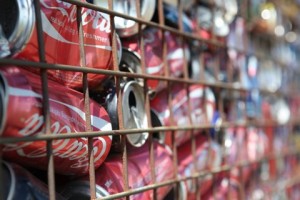 In a media release via their website, Beverages Council CEO Mr. Geoff Parker said he is concerned that for small manufacturers, who are mostly situated in regional towns and are producing some of the country's most iconic brands, "this price rise they have to pass on is their existing margins."
"In an already tight market this will mean job losses and some plants will be forced to close. We don't need environmental groups suggesting otherwise – this is a fact," said Parker.
"It is pure fallacy for various environmental groups to be suggesting the price of a can or bottle of drink won't rise under a container deposit scheme. This is simply not the case and as manufacturers of the product with an intimate knowledge of the supply chain and what it costs to produce a can or bottle of drink, members both large and small tell me the price has to rise."
Parker said that the container deposit scheme imposes a tax on every can or bottle of drink purchased. Therefore an additional $300 will be added to the annual shop for households.
The Container Deposit Scheme (CDS) refers to the collection of drink containers and receiving a cash refund for each container returned, according to Clean Up Australia. Depending on the deposit system, containers can be returned to the manufacturers via the retailer, to designated collection depots, reverse vending machines or recovered as part of existing waste or recycling collection system.
CDS requires consumers to pay an additional cost of 10 cents whenever purchasing beverages included in the legislation with the idea  that this 10 cents would be returned to the consumer whenever the container is returned to a designated recycling depot. However, though the scheme seems straightforward, there is actually much more cost to implementing this program nationwide, says the Beverages Council.
"The first being the direct impact on the consumer— as the deposit at point of purchase and the further costs in packaging placed on an already stressed manufacturing sphere, will be directly passed onto them."
Environmental groups are pushing for the returning of beverage containers for a value refund because it helps reduce the waste going to landfills, increases recycling rates, and lowers greenhouse emissions. It also avoids using virgin material for new products, reduces water usage, and creates jobs.
The scheme is currently being implemented in South Australia, and previously in the Northern Territory until companies such as Coca-Cola, Lion Nathan and Schweppes took the State Government to court, said Clean Up Australia.
However, Parker said families are already doing their own recycling in their households and are paying for this through their council rates.
"The industry supports efforts to increase recycling and reduce litter. But applying a 1970's solution to a 2013 problem is absurd. The NSW Environment Minister knows the plight of small manufacturers if a container deposit scheme was introduced and is aware of cheaper more effective framework for achieving what we all want, without any cost to consumers," concluded Parker.