Following the huge announcement made by Ford on Thursday that it will cease operation of its Australian plants, various groups have put pressure on Prime Minister Julia Gillard to present a clear "survival" plan for the future of the manufacturing industry.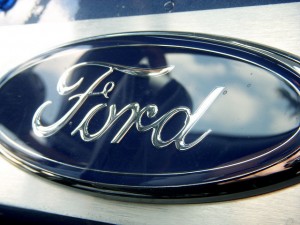 Members of the Labor Party such as Darren Cheeseman, Nick Champion and Doug Cameron say that an emergency increase is imperative to save the domestic car industry, according to reports from ABC News. However, Gillard has rejected the call for higher tariffs, which is currently at 5 percent.
Gillard says she is ruling out that option because it will not assist the country's manufacturers in the long term.
"I don't believe that imposing tariffs and getting in the way of us being able to be an exporting nation by potentially sparking trade reprisals is the right strategy for Australia," the Prime Minister said, quoted in the ABC article.
The Australian Council of Trade Unions (ACTU) has also called for urgent talks between Governments, car manufacturers and unions to plan for the future of the industry.
Condemning Ford for "giving up on Australia", ACTU Secretary Dave Oliver said the discussions need to address the knock-on effects of Ford's announcement, which includes the impact on jobs throughout the supply chain and efforts to improve on access to global markets for the Australian car manufacturers.
"Car manufacturers are struggling with the high dollar and trade barriers imposed by other countries. We need to ensure that our car industry remains viable so it can be part of the diverse economy we will need after the mining boom," said Oliver.
"The car industry provides 200,000 direct and indirect jobs, and supports hundreds of smaller manufacturing businesses. The 1,200 job losses at Ford could turn into up to 10,000 across the industry."
The focus now shifts to making sure Holden and Toyota do not end up having to make the same devastating decision.
Other members of the manufacturing industry have also shared their reactions to the news.
Manufacturing Australia said the loss of Ford's operations in the country will impact other manufacturing sectors including glass, metals and components and will have an effect on downstream demand.
The business coalition of manufacturing companies says the industry is unlike any other in that it is "a highly strategic industry that generates and meets demand for skilled employment, adds value to other domestic industries, and whose importance to society is measured in more than just its economic value." There is a need to review and rethink the way the sector is supported.
"Manufacturing urgently requires a strong policy framework that is free of red tape and enables the sector to add value to Australian resources such as energy," said Sue Morphet, Chairman of Australian Manufacturing. "This will create an environment that allows the economy to be as locally and globally competitive as possible."
Meanwhile, Innes Willox of the Australian Industry Group says that while the loss of 1,200 jobs is "deeply concerning," Ford's commitment to its domestic design and R&D capabilities is still welcome news.
"Despite very tough trading conditions, over the past six years Ford Australia has spent close to $2 billion on R&D in Australia.  Ford Australia's commitment to an Australian centre of excellence highlights the depth of world-class manufacturing capabilities in this country," says Willox.
"Adding value through design, technological, product and process innovations is a core direction for the future of Australian manufacturing. The challenge is to nurture and to develop these capabilities and to link them to global opportunities. "
"As we have said, the Australian auto industry is worth fighting for and while this announcement is a major blow for all concerned we still have competitive auto makers and parts manufacturers in Australia who are adapting and building export markets," Mr. Willox said."