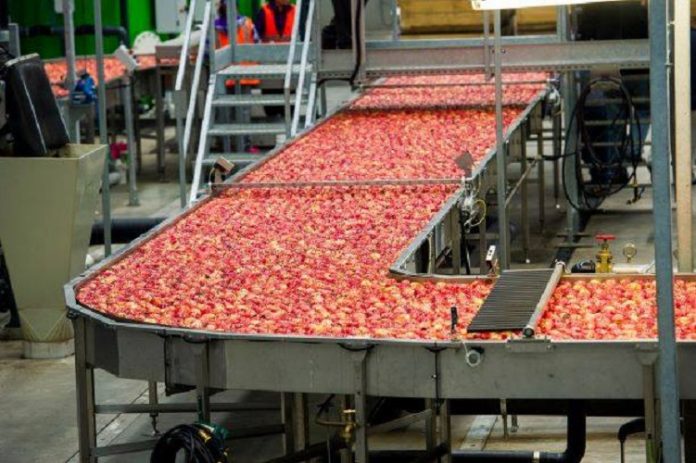 The high tech Nine Mile Fresh apple processing and packing facility in South East Gippsland is set to slash its spiralling energy bills by one-third thanks to a new industrial solar power station installed at Tynong, about 60 kilometres south east of the Melbourne CBD.
The 1.14-megawatt system, which is made up of 2,850 solar panels installed across 17,600 square meters of industrial roof space, was delivered by Australian energy services business Verdia and financed by the Bank of Melbourne's energy efficiency program, with support from the Clean Energy Finance Corporation.
Verdia CEO Paul Peters said the solar installation would provide clean electricity at significantly lower price than power sourced from the grid.
"The system will pay for itself in just under six years and then provide a third of on-site electricity for free," Mr Peters said.
"So it stacks up financially. It will also help cut energy use by one third and greenhouse gas emissions by 1,600 tonnes each year, so there's a large environmental benefit there too.
"Energy from the sun is helping to grow the apples and its now being harvested to sort and pack them off to the supermarket shelves throughout the east coast."
Nine Mile Fresh Director James Ryan said the project would free up a lot of cash for the business.
"Ultimately, it meant we could see the financial benefits sooner and hedge against future price shocks for a large portion of our electricity use," Mr Ryan said.
"We spend more than one million dollars on electricity, so it's a significant outlay and an obvious area where we can be more efficient and reduce our operating costs.
"It is also becoming much more important for consumers and retailers to choose a product that has a lower environmental footprint. Reducing our energy use and emissions and improving our sustainability helps achieve that."
Image provided