A Foreign Direct Investment Confidence Index showed that Australia has moved up to sixth place for the world's most attractive destinations for Foreign Direct Investment (FDI), according to the Australian Trade Commission.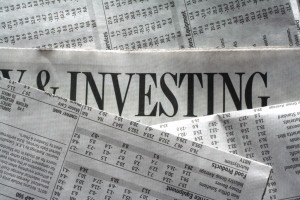 The country also recorded A$550 billion in inward FDI stock in 2012, an 8.6% increase over the year, and an equivalent to a 40% increase since the 2008 global financial crisis.
While other developed countries performed poorly in the FDI Confidence Index due to the current turbulent economic state in the developed world, Australia continues its strong performance this year.
Its movement up one place reflects the investors' confidence about the future prospects for the Australian economy and business environment, according to the AT Kearney FDI Confidence Index report.
AT Kearney's data shows that mining remains to be Australia's largest FDI target, attracting 32% of the country's total. Inflows recovered to $32 billion in 2010 after dropping from $47 billion in 2008 to $26 billion in 2009.
The United States, United Kingdom and Japan remain Australia's top three largest investors with total stock valued at 23.9 percent, 14.4 percent and 11.1 percent of Australia's inward FDI, respectively. The Netherlands, Singapore, Switzerland and Canada, followed by the British Virgin Islands, China and Germany, round up the Top 10 investors in Australia.
While China's investment in Australia recorded a compounded annual growth rate of 46.4 percent over the last five years, Chinese FDI still makes up only three percent of Australia's total FDI stock. FDI from Asian countries remains small, for instance, South Korea's FDI accounts for only 0.4 percent of the Australia total.
According to the Hellenic-Australian Business Council (HABC), sixty per cent of all projects in Australia in 2011 were in the following five sectors: Software and IT Services; Business Services; Financial Services; Communications; and Coal, Oil and Natural Gas.
Between 2007 and 2011, the Software and IT Services sector attracted the majority (20 per cent) of FDI projects in Australia while the Chemicals sector recorded the highest growth at 60 per cent per annum on average.
"Companies from around the world have made the decision to invest in Australia and benefit from Australia's sophisticated infrastructure, skilled workforce and continued strong economic performance," according to the HABC.
"Of course Australia's geographical position also makes it an ideal platform in to Asia, whilst time zones cross-over to both Europe and the Americas, making it an ideal location for global business interactions."
You may download the Data Alert: Foreign investment in Australia up 8.6pc in 2012 here