Energy and Resources Minister Nicholas Kotsiras last week announced that Victorian manufacturer Selectronic has scored a major deal with one of the world's biggest solar companies to distribute their cutting edge, Australian made, solar inverters around the globe.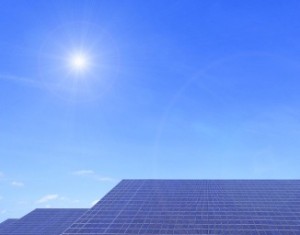 Founded in 1964, the second generation Chirnside Park family business has received a distribution deal with Germany's KACO New Energy, the second biggest solar inverter company in the world, Mr Kotsiras announced at the Solar Conference and Exhibition in Melbourne last week.
"This deal is a ringing endorsement of Victorian manufacturing with Germany – world leader in solar – turning to us for our high-quality products. This is a great example of how the Victorian manufacturing sector can continue to succeed and create skilled employment and investment by pursuing excellence and innovation," Mr Kotsiras.
In 1994 the company produced one of the world's first true sine wave inverters, and since then have continued to develop a strong renewables business around their solar inverters, which convert the direct current output from photovoltaic solar panels into the alternating current required to power homes and businesses.
'Selectronic Australia has grown through a philosophy of providing products and solutions that focus on the customer needs and today this second generation family company is one of the largest Off Grid inverter manufacturers in the world. Using innovative technologies, Selectronic Australia's power conversion products provide a cutting-edge basis for efficient, cost effective and green renewable energy systems,' (Selectronic).
Under the terms of the deal, KACO New Energy will adopt Selectronic's SP Pro inverters and market them under their own brand through their international distribution channel.
The Victorian Coalition Government has reportedly supported Selectronic with funding under the Technology Trade and International Partnering Program to visit and exhibit at Intersolar, the world's biggest solar exhibition in Munich, last year.