Almost 200,000 Australian jobs will be threatened and up to $28 billion in economic value will be at risk if the Australian Governments fail to intervene in the gas crisis, according to a statement from Manufacturing Australia.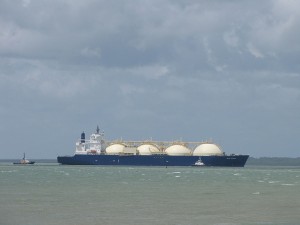 Should this happen, last week's 1,200 job losses announced by Ford will obviously pale on comparison to the possible massive retrenchment that will be experienced by the industry, according to reporting from ABC News.
According to the report released by Manufacturing Australia, a business coalition of Australia's largest manufacturers, a gas supply crisis is about to hit the East Coast because gas supposedly allotted for domestic manufacturing is being diverted to export, leaving Australians to pay one of the world's highest gas prices, despite having one of the largest supplies in the world.
The group predicts that the shortage in supply and the rising prices could result in a loss of 12% of manufacturing value add and 9% job loss in the industry.
"We need the Government to intervene because we need to ensure that there is good, competitively-priced natural gas available in the quantities that we need, otherwise there could be almost 200,000 Australian jobs that could go over the next five years," warned Sue Morphet, Chairman of Manufacturing Australia in the interview on ABC News.
"There could be a loss of 12 per cent of the manufacturing value-add – which is significant because the value-add of manufacturing is about $160 billion – we could lose up to $28 billion a year."
Ms. Morphet was also quoted in the statement on the Manufacturing Australia website as saying that rather than asking what the cost of intervention is, the government should be looking into the cost to the nation if no action is done.
"It is not good enough for poor planning and bad policy to turn one of Australia's greatest strategic assets – our abundant energy resources – into a liability. No other gas-rich country lets this happen. Why should we let it happen in Australia?" said Ms. Morphet.
According to Morphet, the Governments have several options they can proceed with in order to strike a balance between exports and domestic value adding to gas such as a National Interest Test, royalty arrangements and tax incentives, among others.
"There are around 4,000 ongoing jobs in LNG export. Around 5% of these could be at risk if government intervened in East Coast gas markets in order to save almost 200,000 jobs in Australian manufacturing. I think that's an equation most Australians would regard as a 'no-brainer'," Ms. Morphet said.
"The bottom line is that intervention by State and Federal governments is urgent and necessary, before our energy advantage is sent offshore permanently."