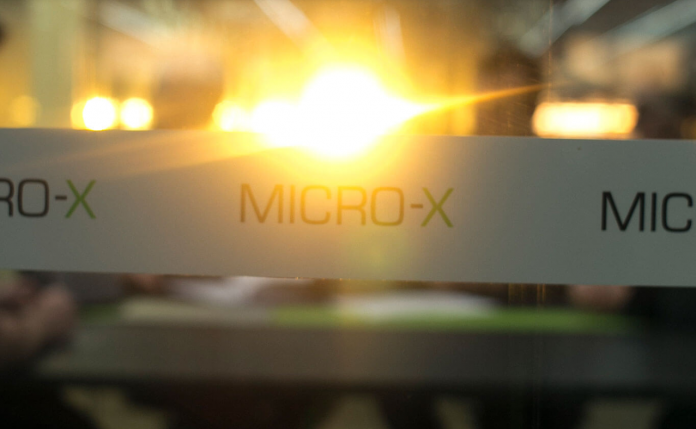 Australian hi-tech company Micro-X has earned a follow-on contract from the United Kingdom Government's Department for Transport (DfT) to extend the performance of its unique X-ray airport security imaging solution developed under an earlier contract.
Micro-X was originally approached by the UK Government in April 2018 to undertake an R&D project using x-ray imaging for detecting explosives hidden in electronic devices.
The project aimed to develop a lightweight, battery-operated, mobile x-ray unit which could be used for secondary screening of cabin baggage immediately prior to aircraft boarding.
The company presented the imaging results at a Future Aviation Security Solutions (FASS) meeting in London in September 2018, drawing strong praise from security management from Heathrow airport attending this meeting.
Under the follow-on contract announced earlier this week, Micro-X will add a three-dimensional imaging capability to the airport screening system developed last year.
Micro-X Managing Director Peter Rowland said the improvement in imaging performance would be compared to the previous trial, particularly with regard to detection rates of explosive threats hiding within electronic devices.
He said the added feature will make a huge advance in detection capability and speed, putting this unique imaging modality into a class of its own compared with any conventional X-ray CT imaging system.
"We are delighted to be working again with the DSTL and DfT teams in London," Mr Rowland added.
"The British Government is committed in this unique program to finding the best ways to provide aviation security.
"We see this as another validation for the utility of Micro-X's technology and how Micro-X is performing on a global stage."
Image credit: https://micro-x.com