Pharmaceutical company Pharmaxis Ltd has announced on Tuesday that they will be cutting down their workforce by 30% as a response to recent regulatory and clinical trial setbacks.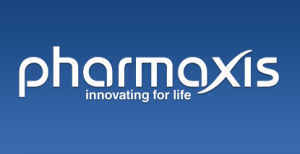 Pharmaxis said in a media release that they will be implementing a revised business plan that will provide significant reduction in expenses and increase focus on partnering strategies in order to grow the value of the company's assets.
"The strategies and actions announced today are aimed at mitigating some of the risks associated with drug development in the short term and increasing the opportunity for long term returns," said Pharmaxis CEO Mr. Gary Phillips.
"We have some valuable product opportunities at all stages of development and are restructuring the company to take full advantage of that potential in a manner that conserves cash and puts us in a stronger position to navigate the road ahead."
"These decisions have been made in response to recent regulatory and clinical trial setbacks. All areas of the business have been reviewed and we have made some clear strategic choices on how we will do business in the future."
The manufacturer of chronic respiratory drugs was unable to get the approval of the US Food and Drug Administration for Bronchitol, a treatment for cystic fibrosis. Instead it recommended that the company conduct an additional clinical trial.
Bronchitol is an Australian discovered and developed product which was approved for marketing in Australia in February 2011. In April 2012 Bronchitol was approved for marketing in the European Union by the European Medicines Agency, according to Pharmaxis.
According to the media release, "Pharmaxis will reduce the Company's March 2013 annualised cash cost base by approximately 29% and the annualised cash loss by approximately 37%. This includes extensive staff reductions and consolidation of manufacturing facilities with some cost cutting measures already being implemented."
In line with the new business focus, the company expects expense reduction to total $12 million per annum, as it has already substantially phased out all costs associated with its US commercial, clinical and regulatory capability. About 45 job cuts are also anticipated as it further downsizes manufacturing in Australia and clinical capabilities in both EU and Australia.
Pharmaxis said 75 percent of expense reduction would take effect by the end of the third quarter of calendar year 2013.
Pharmaxis is a specialty pharmaceutical company involved in the research, development and commercialisation of new human healthcare products to treat and manage respiratory diseases. The company was listed in the Australian Stock Exchange in 2003.