Ten representatives from various organizations in the food industry were named on Saturday as part of the board of Australia's new Food Industry Innovation Precinct.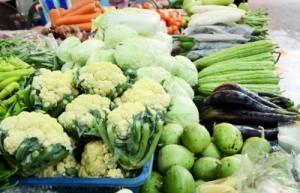 The announcement of the Food Precinct board is part of the National Food Plan, a key initiative in the Gillard Government's $1 billion Plan for Australian Jobs. According to the joint media release from Agriculture Minister Joe Ludwig and Innovation Minister Greg Combet, $504.5 million has been allocated to establish up to ten new Industry Innovation Precincts around Australia.
The National Food Plan aims to harvest the opportunities by focusing on four priority areas: growing exports, maintaining a productive food industry, securing food in all Australian homes while educating people the food system, and producing food sustainably.
The Food Precinct board includes representatives from food manufacturers, research organizations, industry associations, unions and experts from the skills development sector.
The board will be chaired by Mr. Peter Schutz, and the members are:
Dr. Geoffrey Annison, Australian Food and Grocery Council
Mr. Dave Ashcroft, Petuna Aquaculture
Ms. Catherine Barnett, FoodSA
Associate Prof Kim Bryceson, University of Queensland
Mr. Charlie Donnelly, National Union of Workers
Ms. Margaret Haseltine, Agri-Food Skills Australia
Dr. Hermione Parsons, Victoria University
Dr. Christine Pitt, Meat and Livestock Australia
 Dr. Alastair Robertson, Commonwealth Scientific and Industrial Research Organisation; and
Mr. Simon Talbot, Kraft Australia and NZ
The Food Precinct will be located in Melbourne to take advantage of existing networks of industry and research in the area.
"The Food Precinct will support Australia's food processing industry to become more strategic, increase collaboration and promote closer ties between the industry and researchers," said Minister Combet.
According to this overview of the Food Precinct, the food processing and beverage manufacturing industry is Australia's biggest manufacturing sector by gross value add. Exports for 2011-2012 valued at $27 billion worth of goods from a diverse range including meat and seafood, bread making, sugar, confectionary and beverage manufacturing.
"Australia exports a large volume of high-quality food commodities but the establishment of the Food Precinct provides an opportunity to increase the value of our food exports through innovation," Minister Ludwig said.
"An expanding Asian middle class is demanding the sort of safe and high-quality food that our farmers and food manufacturers produce. Through innovation, Australian food businesses can capture a greater share of expanding markets."