BHP Billiton, the world's biggest coking coal exporter, is looking to sell some coal assets as part of its decisive action to drive costs lower.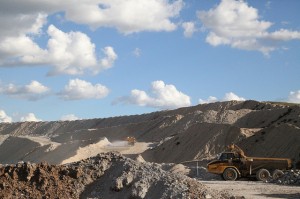 In a presentation for an analyst briefing, the team led by newly appointed head Dean Dalla Valle, said their plan will "deliver substantial growth in free cash flow."
The company says it will give an extreme focus on operating performance, which includes maximizing the utilization of installed capacity, delivering significant operating cost savings, completing existing capital expenditure programs and continuing to simplify the portfolio.
Dalla Valle is combining BHP's two coal businesses—energy coal and coking coal, which will lead to a significant reduction in overheads. The team also made the decision to temporarily close high cost Norwich Park and Gregory open cut mines.
"We will focus our efforts on the things that matter most," said the Melbourne-based company.
Capital expenditure will also peak in FY 2013. BHP said the market will remain well-supplied as it pointed out the major coal projects in execution that are nearing completion:  the Caval Ridge mine in Queensland is 63% complete, the Hay Point Stage Three Expansion is 61% complete on the basis of the revised scope, the Newcastle Third Port Stage Three is 71% complete and other projects are also expected to deliver their first production by end of CY 2014.
"The market appears comfortably supplied in the near-term," BHP said. "In the absence of a major supply disruption, near-term metallurgical coal prices will be range bound."
Aside from the focus on operations, BHP has also expressed its commitment to ongoing improvement in the Health, Safety, Environment and Community (HSEC) performance.
The company aims to improve its measures of eliminating and reducing exposure to harmful substances such as diesel exhaust, respirable dust and silica. There will also be simplified health and safety management systems and procedures, an increase water recycling and reduction high quality water consumption, and continued substantial contribution to local community groups, among other actions.