Is your manufacturing business a leading exporter? The 2013 Australian Export Awards are now open to businesses who have created one of the nation's growing numbers of international success stories.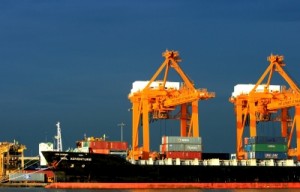 Austrade revealed, the national program, which recognises and honours Australian companies engaged in international business, is focusing on companies with the EX Factor, those that demonstrate innovation and sustainable business growth in international trade, and provide a story of ingenuity, hard work and great business planning.
The Australian Trade Commission (Austrade) and the Australian Chamber of Commerce and Industry (ACCI) are the co-presenters of the program, now in its 51st year and one of the longest running business awards events in Australia.
"The awards highlight the achievements of Australian exporters working in traditional disciplines as well as those at the frontiers of innovation. From agribusiness and manufacturing to film and television special effects and cutting-edge innovation in health and biotechnology, this year's program spans 12 national categories, including six new or expanded areas that reflect the growth in the nation's export capabilities, " Austrade.
Businesses are encouraged to enter the awards, with Austrade citing international exposure, high-level networking opportunities and industry recognition as some of the key benefits of participation in the program.  This year will also see national winners receive up to 40 hours of Austrade's fee-for-service assistance, with compliments, to assist them on their export journey.
Austrade has asked businesses to Apply now to their State or Territory awards program. Winners from these eight programs automatically progress to the national Australian Export Awards.
One of the 12 national category winners will be personally selected for the ultimate accolade, the Prime Minister's Australian Exporter of the Year award.