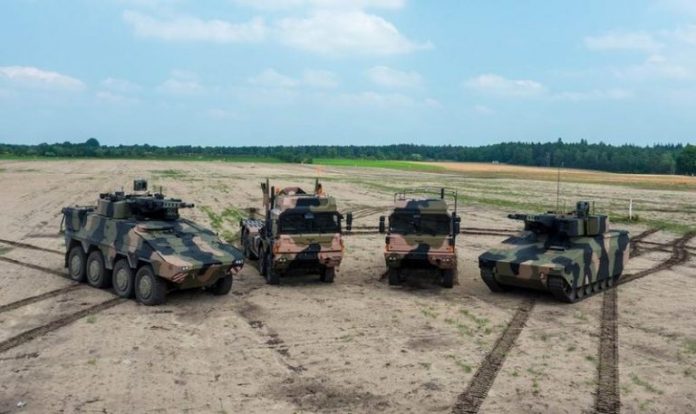 Hanwha Defense Australia and Rheinmetall Defence Australia are the only two companies that remain in contention to replace the M113 Armoured Personnel Carriers with an advanced, world-class infantry fighting vehicle capability as part of the LAND 400 Phase 3 Program.
Hanwha and Rheinmetall successfully fended off competition from two other contenders and have been invited to participate in the next stage of evaluation.
In making the announcement, Defence Minister Linda Reynolds said the Federal Government is investing in the best possible capability to meet the current and emerging threats of our changing geostrategic environment.
"These advanced vehicles will provide new levels of protection, firepower, mobility and enhanced communications," Minister Reynolds said.
"This project will deliver Australia a brand-new, cutting edge capability. But we will also ensure we are well placed to work together with industry, to grow and develop the capability over the course of its life.
"When fully delivered the LAND 400 Program will allow Army to successfully sustain mounted close combat operations against emerging and future threats, as part of an integrated Australian Defence Force.
"I thank all tenderers for their significant effort and the resources invested in supporting Phase 3 of this project."
Defence Industry Minister Melissa Price said Defence will work with the shortlisted tenderers to ensure small and medium enterprises across Australia have the opportunity to showcase their capabilities.
"The two companies have been assessed as offering vehicles that are best able to meet the requirements of the Army while providing value for money for Defence," the Minister noted.
"However, if at any stage of this process there is a need, Defence can invite other tenderers to participate in the shortlist – to make sure we deliver the capability we need to the Army and the best value for the Australian taxpayer."
A decision on the preferred tenderer to supply the Phase 3 capability will be presented to Government for consideration in 2022.
Image credit: www.rheinmetall-defence.com