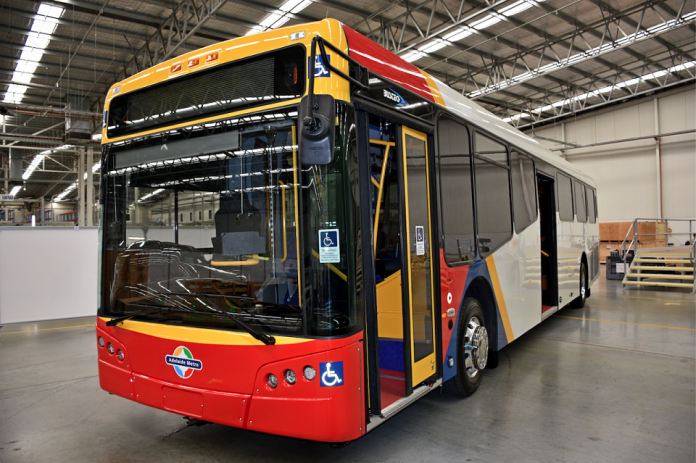 Media Release
The shareholders and directors of Fusion Capital Holdings (Fusion), the owner of Precision Buses, and Bustech Pty Ltd (Bustech) have reached an agreement for the merger of Precision Buses and Bustech, with the transaction expected to complete in the coming weeks.
Each organisation will continue to operate in their own capacity at their respective facilities in South Australia and Queensland and retain their own brand identities, but combine strategic management and direction under a new holding company, Australian Bus Corporation, a wholly owned subsidiary of Fusion.
The merger is the next step in a partnership which commenced in 2016 and which follows the recently announced join venture between the two companies. Together they have already achieved a number of significant milestones, including the recently awarded 10-year
Adelaide Metro bus supply contract for the South Australian Government.
The strategic integration of Precision Buses and Bustech will see a strong focus on increasing both capacity and technical collaboration, with combined capabilities putting the companies in good stead to address emerging opportunities from advancement in market driven changes and driveline technology.
With strong demand from customers across five states, combining the two teams from an engineering and technology perspective provides great opportunities at a pivotal time for the Australian bus industry. Production output under the new merger is expected to exceed 300 vehicles within the first year.
Christian Reynolds, Managing Director of Precision Buses, says, "This is an exciting time for both Precision Buses and Bustech. Combining these two businesses allows us to create a strong platform to collaborate with our combined suppliers and customers, to ensure we are developing product for the future of mobility in Australia."
The merger is the beginning of the next chapter for industry icon Bustech. Bustech was established by Joe and Tony Calabro in 1998 and together with Luke Gray, they became industry leaders in bus manufacturing and operations for more than 20 years.
Mat Fitch, Director or Fusion Capital, said it was important to recognise the legacy that Bustech had created.
"When the opportunity to merge with Bustech arose, we jumped at it. Bustech has long been recognised as an innovator in the bus industry through the vision and foresight of Joe, Tony and Luke. They have created great brand equity over a number of years and we look forward to building on the fantastic platform that has been created."
It was important for the Bustech owners that the new owners shared their company values.
Luke Grey, Director of Bustech, says, "Bustech has worked closely with the owners of Precision Buses for a number of years now, and we have no doubt that Bustech is in safe hands – the merger was a natural next step given the successes we have had working
together. Joe, Tony and myself will continue to support Bustech through the post-merger period to ensure customers continue to receive great service and the quality buses Bustech is recognised for."
With strong forward-orders and growing market demand, both sites are expected to increase their skilled workforce to provide additional capacity to meet market demand and execute on the group's technology and innovation roadmap.
Management of Precision Buses and Bustech look forward to this exciting next chapter in Australian bus industry.