The founder of Victorian company Ecotech was the recipient of the 2013 Australian Superhero Export Award from the Export Council of Australia, according to a media release from Export Victoria.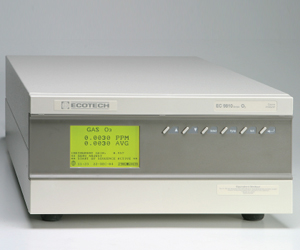 Ecotech's Robert Dal Sasso was given the prestigious honor on May 14 at the Government House in Melbourne, which was then followed by an Awards Dinner at Willow, St. Kilda.
"We are extremely proud that we have played an integral part in the continuous improvement of air quality in Australia and offshore," said Mr. Dal Sasso.
Robert and his wife Judy founded Ecotech in 1976 from a small workshop at home. More than 35 years later the company now holds certifications from International Standards systems ISO9001/14001/17025. Ecotech manufactures a wide range of air and emissions monitoring equipment including ambient air analyzers, greenhouse gas analyzers, continuous emission monitoring systems, zero air generators and data acquisition systems, among others.
As a global manufacturer, Ecotech actively exports to all parts of the world including Asia, North and South America, Africa and Europe and has exported over 1000 ambient and emission monitoring systems and thousands of products used in ambient air and emission monitoring systems.
The company now has over 100 people in its staff and is managed by Robert's son Nicholas, who holds the position of Managing Director.
The Export Hero Awards was created in 1997 to recognize the individuals who have made an outstanding contribution to building Australia's position and performance in international trade. The national event established by the Australian Institute of Export has over 100 recipients to date.
This year's heroes have contributed to building modern export enterprises and helped to further develop a uniquely Australian export culture, according to the release.
"People who receive an export hero award have fought and won on the international stage. Technically smart, creative and hard-working, they are able to show the world that Australians can not only do anything, but can do it as well and often better than anybody else," said Ian Murray AM, Executive Director, Export Council of Australia.