Although posting a mild improvement in the manufacturing activity index in May, the uncertainty in the sector has continued with the latest Australian Industry Group Australian Performance of Manufacturing Index (Australian PMI®) remaining below the 50 point level which separates expansion from contraction.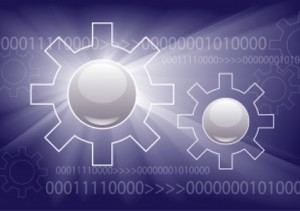 The latest Australian PMI was 7.1 points higher to reach 43.8 points in May.
'No manufacturing sub-sectors expanded in May. Manufacturers across the board cited ongoing weakness in local demand from households and businesses (and especially housing construction weakness), fierce import competition, the federal budget and the upcoming federal election as among the factors having negative impacts on confidence and activity, ' Australian Industry Group.
Ai Group Chief Executive, Innes Willox, said: "The Australian PMI® recovered somewhat in May from the plunge in April, but the overall landscape across manufacturing is still one of contraction. The welcome drop in the Australian dollar in recent weeks will provide breathing space for many exporters and will help lift confidence. However, the dollar remains well above its post-float average and there will need to be sustained falls if we are to see a real impact on import-competing manufacturers and exporters.
"Manufacturers are telling us that despite the latest cut to official interest rates, weak demand from businesses and consumers remains all too evident.  This caution is to a degree being influenced by the prelude to the federal election which is generally a period when consumers and business keep their hands in the pockets," Mr Willox said.
The findings by the Australian Industry Group revealed that not one state or sub-sector posted growth in the manufacturing sector, and May was the 23rd consecutive month of contraction in Australian manufacturing.
"The Australian Industry Group Australian Performance of Manufacturing Index (Australian PMI®) was 7.1 points stronger in May although at 43.8 is still well in the red," Australian Industry Group.