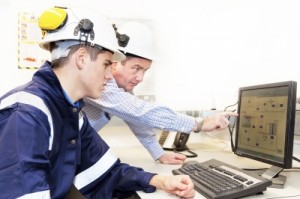 South Australia Premier and Treasurer Jay Weatherill has announced that an extra $27 million will be allotted for training of South Australian industries.
According to a media release from the Department of Manufacturing, Innovation, Trade, Resources and Energy, part of the 2013-2014 State Budget would provide funding to assist the industries in meeting their critical needs. This includes training for job opportunities in the areas of advanced manufacturing, mining and mining services, premium food and wine and professional services.
The funding will boost the State's Skills for All program, an initiative that encourages more people to enter training, complete that training and gain employment. The program is being implemented progressively all through 2014.
Mr. Weatherill said the Government wants to ensure that people have the chance to boost their skills and capacity to find rewarding jobs in sectors that are of strategic priority to the State.
"We are seeing rapid change in the manufacturing sector. It is crucial that we retain and build on the talent and skills of the workers in those sectors so they can more easily find alternative work," says Mr. Weatherill.
"Advanced manufacturing, mining and construction are all areas of projected growth and there is growing demand for skilled people in these industries over the coming years."
South Australia has a strong record of investing in education and training, says the Premier.
"In 2010 we committed to creating an additional 100,000 training places by 2016," Mr. Weatherill said.
"We are accelerating our efforts so that those extra places will be delivered well before the initial target date.
"The additional funding for our Skills for All program will ensure we are able to support the increased demand for training."
Premier Weatherill said TAFE SA would "have a central role delivering training and qualifications" across the metropolitan and regional communities.
TAFE SA is the largest provider of vocational education and training (VET) in South Australia delivering more than 1000 courses to an average of 80,000 students per year across the State. The institute offers training across more than 80 activity and industry-related areas with a wide range of quality courses and flexible study options.
Meanwhile, Opposition Leader Steven Marshall said he welcomed any announcement made by the Government to take on the issues pressing the economy.
"It's really incumbent on the Government to get this right, otherwise we are just going to lose a whole generation of young people from this state," Mr. Marshall said, quoted in an article on News.com.au.