Ferguson Plarre Bakehouses has launched recyclable, carbon neutral bags in time for the World Environment Day being celebrated today.
The bags, made of National Carbon Offset Standard-certified carbon neutral paper, will be used across the company's network of 58 stores across Victoria.
According to a press release from the company, using the material has helped reduce global greenhouse gas emission by more than 29 tonnes CO2e, which is roughly the equivalent of switching off more than 280 42W energy light bulbs for a year.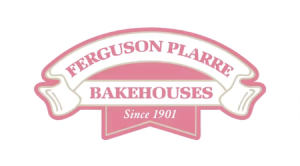 "We are proud to be able to achieve another one of our goals supporting sustainability. This year, we are committed more than ever to our vision off doing business in an environmentally sustainable way for the benefit of our business and customers and, ultimately, the world in which we all live," said Steve Plarre, Ferguson Plarre Bakehouses' Chief Executive Officer.
The carbon neutral bags are produced and supplied by the company's long-time partner Lombard The Paper People. The bags have undergone rigorous manufacturing standards in order to achieve the NCOS classification. In order received the NCOS certification the amount of greenhouse gas emissions emitted during the product's lifecycle must be completely offset in manufacture.
Established in 1901, Ferguson Plarre Bakehouses has a long history of implementing sustainability programs, and have received numerous awards for their efforts to protecting the environment.
The family owned and operated business has previously won the Origin Gold Banksia Award at The Banksia Environmental Foundation Awards. It has also won the Small and Medium Enterprises Sustainability Award and has gone on to win other awards including Environment and Energy Management Award at the NAB Agribusiness Awards for Excellence.
Among the highlights that Ferguson Plarre has achieved since establishing the bakery in 2007 are the introduction of Victoria's first commercial Diesel Hybrid truck with support from Sustainability Victoria, and reduction in cardboard wastage of over 50%, which has reduced greenhouse gas emissions by 65 tonnes. The company has also planted over 14,000 trees over the last two years and captured rainwater from the roof which gave an approximate savings of 625,000 liters.