Industrial automation company Rockwell Automation (NYSE: ROK) has appointed Mr. Paul Ponticello as Sales Operations & Industry Manager for South Pacific.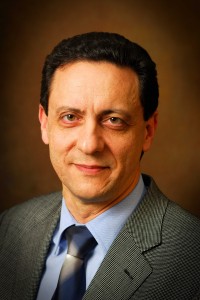 Mr. Ponticello has been with Rockwell Automation for 20 years, previously handling roles in operational functions before taking on business unit general management roles.
"I would like to congratulate Paul on his new appointment and look forward to his partnership in this role. Paul is a very well respected leader in the region. His strong business and financial background will enable us to accelerate our focus on disciplined selling processes, sales forecasting and other growth initiatives," said David Hegarty, Regional Director South Pacific, Rockwell Automation.
According to a media release from the company the new role will see Ponticello leading and supporting the sales organization in the areas of planning and execution. With his sound business acumen and organizational, mentoring and coaching skills, he would also be overseeing the unit's performance in terms of productivity and overall effectiveness. He will also have direct line responsibility for the South Pacific Industry teams that are not specifically aligned to a product or solutions business unit.
"The main objective of the role is to drive continuous improvement throughout our sales processes. This is closely aligned to our Strategic Framework with the ultimate goal of improving customer experience and loyalty and hence growing market share," said Ponticello.
"We operate within a complex model in which selling resources need to juggle numerous demands of both internal business units and our channel partners and I would like improve consistency on how sales activities are carried out across the South Pacific region. I'll be working towards breaking down barriers and promoting effective teaming across the various internal and distributor channel selling groups," he continued.
Rockwell Automation, Inc. is a Milwaukee, Wisconsin-based company dedicated to industrial automation and information. It employs more than 22,000 people serving customers in more than 80 countries.
The challenging global environment continues to drive industrial efficiency which in turn increases the demand for organisational information flow, according to the media release.
At present companies are exercising a degree of belt tightening and are placing the breaks on significant capital expenditure in favour of optimising existing assets.
"Rockwell Automation is well placed to serve current and future market needs as it offers exceptional value to customers with its highly integrated products and solutions portfolio," said Ponticello.
Earlier this week Bloomberg reported that the company's profits have made it a recurrent topic of takeover speculation.
Net income and revenue at the robotics manufacturer are poised to rise for the fourth straight year in fiscal 2013 to $753 million and $6.4 billion, respectively, according to analysts' estimates compiled by Bloomberg. The company's fiscal sales for 2012 was at $6.26 billion.
ABB, the world's largest maker of power grids, is said to be one of the likely buyers of Rockwell.
"Rockwell is one damn good industrial automation business," said Brian Langenberg, principal and director of research at Chicago-based Langenberg & Co., in a phone interview with Bloomberg. "It's attractive, it's growing. They've run it well."