A sustainable future for Australian plastics and chemicals manufacturing is achievable. But if the government and industry do not take care of the domestic gas supply, the industry will continue on its way to a serious decline.
This is the pronouncement made by the Plastics and Chemicals Industries Association's (PACIA) Chief Executive Margaret Donnan, following a keynote address made by PACIA Board member Ross Pilling at an industry national conference in Melbourne on June 6, Thursday.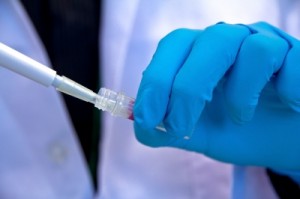 Pilling, who is also a Managing Director of chemical company BASF, called on state and federal governments to swiftly take action and put in place an effective policy framework that will support a sustainable chemicals and plastics industry in Australia. He also introduced the Stategic Industry Roadmap, the result of an extensive, independent consultation with the CSIRO.
"PACIA members are finding it extremely difficult to secure long-term supplies to underpin their existing investments; many are unable to negotiate contracts for supply beyond 2016," said Mr. Pilling.
Natural gas is being contracted to new export-oriented LNG plants. Gas supposedly allotted for domestic manufacturing is being diverted to export, leaving Australians to pay one of the world's highest gas prices, despite having one of the largest supplies in the world. Domestic supply is being squeezed and prices are now tied with that of the East Asian gas market, the most expensive in the world.
In October last year, PACIA and Ai Group commissioned a study from the National Institute of Economic and Industry Research on the impact of the structure of the Australian gas industry on the national interest.
One of the key findings of the study was that for every petajoule of natural gas that is shifted away from industrial use to export, $255 million in industrial output was given up for a $12 million gain in export output. That is, for every dollar gained $21 is lost.
PACIA, however, does not propose a 'reservation' of gas supply for the domestic market and has no issue with the export of natural gas. Instead it asks the different levels of government to take measures that will boost production and establish a competitive local gas market.
"We have vast reserves of natural gas and there is more than enough to both support a vibrant and sustainable chemicals and plastics industry and meet export demand," said Mr. Pilling.
According to Pilling, the PACIA Strategic Roadmap identifies and focuses on the areas in which the industry can work together with stakeholders to create an environment for sustainability, growth and economic prosperity.
It highlights several key actions that must be implemented to meet short term, medium term and long term needs including:
Immediate moratorium on new east coast LNG export plant approvals while a gas supply and price solution is sought
Reforming the National Industrial Chemicals Notification and Assessment Scheme (NICNAS)
Ensuring national regulatory consistency and a resolution of the disconnect between COAG desired outcomes and delivery by departments and agencies at national and state/territory levels
"Too few understand or appreciate the central role the plastics and chemicals industry plays in everyday life. We need to reach out to the communities we operate in, increase the understanding of our industry and improve the recognition of its strategic value to the Australian economy generally and manufacturing specifically," said Mr. Pilling.
"This Strategic Roadmap for the chemicals and plastics industry will help us achieve our vision of a vibrant and sustainable industry in Australia, providing the building blocks of a modern economy and central to the country's economic, environmental and social wellbeing," said Ms. Donnan.
Download the PACIA_Strategic_Industry_Roapmap