A Gippsland dairy manufacturer will receive $150,000 from the Victorian Government's Regional Growth Fund to help with its expansion project, according to Export Victoria.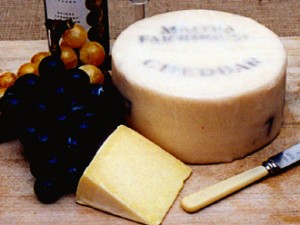 The Maffra Cheese Company, maker of award-winning aged cheeses, has announced a $380,000 expansion project which will generate 10 new full-time jobs and enable the company to promote its brand in international markets.
"Gippsland is leading the way in regional Victoria by diversifying its local industries and promoting growth, while enhancing its reputation and capacity to attract investment," says Deputy Premier and Minister for Regional and Rural Development Peter Ryan.
"This project will have a beneficial impact on the local economy, creating a more sustainable long-term model to support economic growth and generate jobs."
"By investing in emerging local dairy producers such as Maffra Cheese, we can provide an additional source of employment in the region."
Maffra Cheese is planning to upgrade its existing pasteurizer and install additional refrigerated milk storage, which would increase its raw milk processing capacity.
To use space more efficiently, the company also plans to utilize new pallet racking and shelving in the cold room storage, which would allow room for new packing facilities.
"There will also be a marked improvement in sustaining product quality, with the ability to substitute inferior-grade third party milk with the company's own supply and tighter milk processing parameters on the new silo and pasteuriser units," says Tim Bull, member for Gippsland East.
The improvements to the company's infrastructure and storage capacity will help Maffra Cheese boost their market share and expand their customer base according to Mr. Bull.
Meanwhile, Mr. Ryan said the project will help Maffra improve their product quality and allow them to penetrate the high-end retail market, and attract more customers.
"This will provide Maffra Cheese with the opportunity to compete internationally, capitalising on its recent win at the World Cheese Awards in the UK, to grow the brand name of the company and the wider Gippsland dairy industry," said Mr. Ryan.
The Regional Growth Fund will provide $1 billion over the next eight years to support major strategic infrastructure and community-led local initiatives. The fund will help improve both the competitiveness and livability of regional and rural Victoria, creating more jobs and better career opportunities.
"Since the launch of the Victorian Government's $1 billion Regional Growth Fund, in December 2010, we have invested almost $5 million across the Wellington Shire, through 28 projects worth a total of $15.2 million – generating 40 full-time jobs," Mr. Ryan added.