Prime Minister Julia Gillard, along with Victorian and South Australian Governments have met with automotive manufacturers, including representatives from Holden, Toyota and Ford, component manufactures, industry associations and union leaders to discuss the viability of Australia's future automotive industry.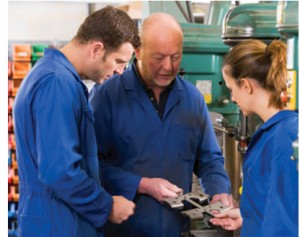 In a statement from the Prime Minister's office, the meeting was said to have expressed a shared commitment and optimism about the future of automotive manufacturing in Australia.
'Today's meeting agreed on the importance of cooperation and community involvement in implementing the $76 million package of measures announced in response to Ford's recent decision to cease manufacturing operations in Australia in October 2016, noting that Ford will remain in local production until then and will continue as a significant employer in design, engineering and sales,' 
PM
.
Greg Combet, who chaired the event said " We're one of only 13 countries in the world that can build a car from the drawing board up, and so it's very important engineering capacity that we've got in Australia. That is something that is very important for the economy. Twenty-five per cent of all the research and development spending, for example, in the manufacturing industry as a whole is carried out in the motor vehicle manufacturing industry."
One of the topics discussed was the push for state and local governments to use the opportunity to buy Australian made motor vehicles as part of their fleet purchasing arrangements, consistent with the practice of the Commonwealth, Victorian and South Australian governments, to possibly avoid Holden and Toyota following in Ford's footsteps.
Ford's decision to shut all of its Australian manufacturing operations in 2016 was said to have placed further pressure on the industry, but automotive leaders emphasised other positive developments including recent investment decisions by Holden and Toyota.
Mr Combet had reportedly indicated that following the meeting, he will be discussing prospective policy arrangements, which will include supply chain arrangements with motor vehicle producers, component manufacturers, unions and other industry stakeholders.
The meeting revealed that the Manufacturing Leaders Group will continue a tripartite discussion on these matters.
'All parties will be consulted in this policy work over coming months, addressing issues facing motor vehicle producers, and associated companies engaged in the supply chain through component manufacturing,' PM.
Related Posts
« Oil and Gas Exploration in South Australia Helps Push Spending to Record High of $646.1 million Victorian cheese company to improve infrastructure and create new jobs »