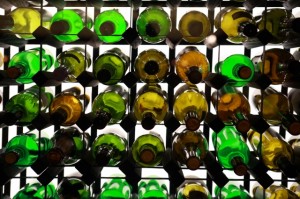 Time flies. The holidays are over – No more back-to-back Christmas parties to attend and no more excuse getting intoxicated with the scent and flavor of the wonderful array of wines that the 'Down Under' boasts.
But who says it only takes the holidays to enjoy that exquisite bottle of wine?
Being one of the top ten producers of great tasting wine in the world, most Aussie's will find it odd not to find a glass of wine on their table. For grilled measts and spicy barbeques, Aussie's favourite Shiraz is preferred for its rich flavour.
On the other hand, for the simpler dishes of white meats such as fish, chicken or pork, a bottle of Chardonnay with its vibrant citrus fruit flavors will suit well into their gentle palate.  While for those who enjoy Asian food, salmon and tuna, a bottle of Riesling from the Clare Valley with its lime and citrus fruit flavors is a perfect match for a simple dining experience at home.
Well, you can say that Aussie's love for wine goes all year round.
Image: Graeme Weatherston / FreeDigitalPhotos.net