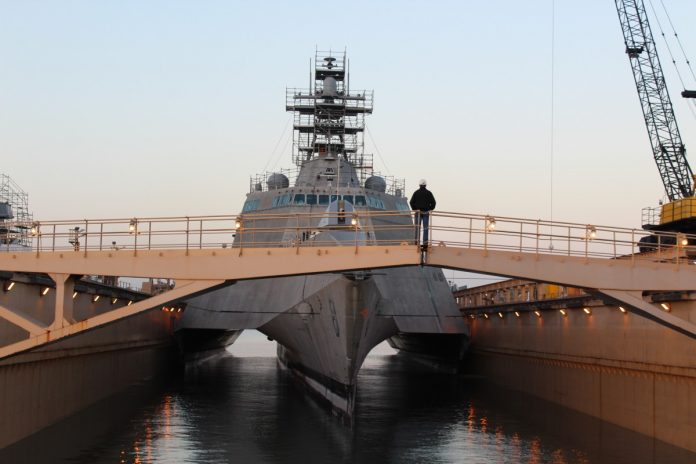 Austal's US arm has won a US$21.5 million LCS post-delivery contract from the US Navy to perform post-delivery services on the Independence-variant Littoral Combat Ship USS Charleston (LCS 18).
Austal said the dry docking will be performed by the company's west coast operations team in Seattle, with the work to be completed by September 2020.
Austal Chief Executive Officer David Singleton said the company is expanding its support operations in the US as the number of Austal-built ships in the US Navy fleet continues to grow.
"While it is not our intention to announce every support contract of this type and size, we certainly value and appreciate Austal USA's growing involvement in dry docking activities for the LCS and the long term significance and importance of the work to both the U.S. Navy and Austal USA, given the size of the LCS fleet by 2024," Mr Singleton said.
The USS Charleston (LCS 18) is a 127 metre small surface combatant that was commissioned in March 2019.
Austal has to date delivered 10 out of 19 Littoral Combat Ships to the US Navy since securing the contract in 2010, with a further 5 currently under construction and 4 scheduled for construction.
Image credit: https://www.austal.com/