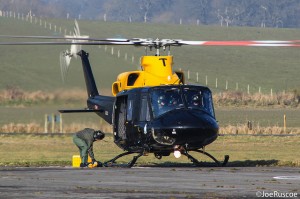 "One of the consistent challenges we see in the aerospace & defense industry is the need to deliver programs as promised. Companies have a vested interest to ensure their programs are not delivered over budget or under specification or behind schedule," said Monica Menghini, Executive Vice President, Industry & Marketing, Dassault Systèmes, in a media release.
Many companies in the aerospace and defense industry struggle to operate within their budget, schedule and specification targets due to a host of factors including increasingly complex systems, aggressive planning and the premature application of new technologies. In addition, according to Dassault Systemes, the design phases of programs are disturbed by "disconnected workflows, point solutions differing across a program's ecosystem, and the constant flow of unpredictable changes into a program's design."
To address these issues Dassault Systemes has come up with the innovative Co-Design to Target solution experience to help ensure a program is delivered on time, on budget, and on objective.
"While we have played a pivotal role over the past 30 years with our 3D design technologies in transforming how new aircraft are engineered, we must now focus on transforming how new programs are executed with our 3DEXPERIENCE platform. Our goal with 'Co-Design to Target' is to provide an industry solution experience that delivers new levels of engineering productivity and the execution control to deliver programs as promised," said Ms. Menghini.
The Co-Design to Target has several capabilities that will help aerospace and defense firms in this regard.
First, it offers a real-time view of the program status that not only coordinates program execution but also allows users to track progress across all key criteria including cost, schedule, workload, performance, risk and opportunity.
Next, it allows designers and architects to design not only in the context of traditional digital mock-up (DMU), but also in the context of a new Functional Mock-Up (FMU) that incorporates a design's behavior. This feature allows all engineers to have a more complete and realistic program definition to organize all aspects of the process.
Third, the Co-Design to Target solution helps businesses reduce any negative impact on program cost and schedule by preventing late issues and enabling their design components and sub-systems to reach their specifications quicker.
Bell Helicopter, an American rotorcraft manufacturer based in Texas, has worked closely with Dassault Systemes and has benefited from the company's products.
"The successful development of the 525 Relentless aircraft is a reflection of Bell Helicopter's close partnership with Dassault Systèmes," said Bennie Peek, CIO, Bell Helicopter.  "The use of Dassault Systèmes technology has been critical to our ability to execute the 525 Program on target.  Our partnership with Dassault Systèmes will certainly continue as we expand deployment of Dassault Systèmes solutions to new programs."