While some companies continue to struggle with the current condition of the manufacturing sector, a US company sheds light in the industry by relocating its headquarters to Australia to take advantage of the strong mining sector.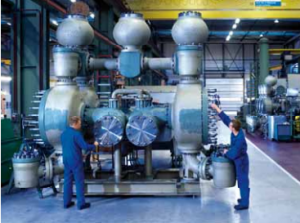 Weir Minerals, a company that manufactures high performance pumps and minerals processing equipment for the mining industry, has moved its divisional headquarters from the US to Australia late last year to be closer to the production phase of the mining boom, according to an ABC report.
The foundry of Weir Minerals in Sydney's lower north shore is the largest foundry of its type in Australia, and makes 100 parts of heavy duty pumps a week from 11,000 tonnes of molten metal poured every year.
For Weir Minerals' management, the transfer to Australia gives them the ability to serve their customers fast, a definite added value to their services.
"It's a matter of being prepared to make quick decisions and being flexible about where you do things and what you do, and making sure you understand in a local environment what really adds value that customers will pay for," says Dean Jenkins, Managing Director of Weir Minerals.
"And for us here in Australia it's about how do we get parts to the customer very quickly. And to be in Australia, have a manufacturing capability in Australia allows us to do that."
Plant Manager Howard Cullis also believes their geographic location puts them in a position to serve the whole country.
Weir Minerals employs over a thousand people in Australia. The company has five major manufacturing sites in the Asia Pacific region, four of which are in Australia. It also has 16 Australian service centers that are conveniently located within reach of their end users, and many offices and agents spread across the region.