Specialised in the design, manufacture and service of special purpose vehicles, SEM Fire and Rescue, has announced they will cut jobs after demand was waning.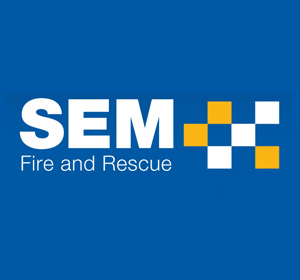 General manager  of SEM Fire and Rescue, Colin Baldock, confirmed to The Courier the compnay had called for voluntary redundancies from its 80 staff members, with ten positions expected to be cut.
SEM Fire and Rescue Pty Ltd. has over 50 years experience in the market, having originated as the manufacturing division of one of Australias' largest fire brigades, the Victorian Country Fire Authority. However, the recent discontinuation of a CFA order has been cited as the reason behind  the job cuts.
"All the state governments have reduced their spending on emergencies services. Following discussions earlier in the year with CFA we were expecting continuation of the orders but that hasn't happened." Mr Baldock told the The Courier.
Mr Baldock assured the future of SEM Fire and Rescue was secure, despite the job cuts.
'With a professional; team of design engineers and technical support staff, it enables us to design and produce quality vehicles and equipment which specifically suit our clients exact needs,' SEM.
In the same report, a CFA spokeswoman revealed over the past two years Victorian manufacturers had shared in one of the strongest-ever periods of investment in trucks, the majority manufactured in Victoria.
"A $59.09 million has been invested in 179 frontline and support vehicles. This includes $42 million to manufacture 124 medium tankers, 89 of which were built at Ballarat and Sunshine." she said.
Ballarat MP Sharon Knight has called for more support of manufacturing in Ballarat.
"The workers at SEM do great work and supply high quality firefighting vehicles that are needed by fire brigades across Victoria. Premier Napthine must step in to secure the high skill manufacturing jobs at SEM," Ms Knight said.