Australian translation business Blue South has given local manufacturers a good argument to consider venturing into exports.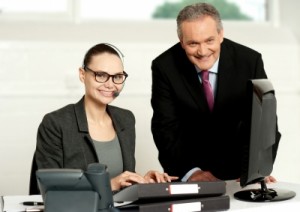 "There has never been a better time for manufacturers to trade internationally. If, like many manufacturers across Australia, your aim is to boost sales, increase profit and improve innovation then the question should not be 'Is Exporting for me?' rather 'Why am I confining myself to local markets?'", says Blue South's Eli Beman in a media release.
"Exporting can help boost sales by showcasing your product to new customers and niche markets. Your exposure to the global marketplace will ensure you become immersed in new concepts and technology, improving not only your ability to compete globally, but locally you will lead innovations and ideas."
"You will become familiar with international best practice and the needs of overseas customers, widening your potential to not only showcase your existing products, but explore demand for new products."
According to Beman, research has shown that companies engaging in export are more productive than those who don't because of factors such as the exciting rewards from the international market and the discovery of more streamlined and productive processes. During local economic downturns exporting businesses are also more likely to maintain stronger standing and less likely to be affected by seasonal factors.
Beman says one of the factors that new exporters face when entering the international market is the language barrier and the easy way to overcome this issue is by sending and receiving information in either party's native language.
"A translation service provider is often the first port of call for businesses who wish to become part of an international marketplace. More and more Australian manufacturers are translating their product information, marketing material and website into the languages of potential global customers and business associates; increasing good, effective communication with their new, exciting markets," says Beman.
Blue South Translation for Business offers a range of language translation services, from plain text to the most complex multi-lingual translations projects for printing, software and websites.
Blue South's recommendation to explore export markets comes after the release of the latest Performance of Manufacturing Index from the AI Group. The manufacturing industry has risen from May to June, rising 5.8 points to 49.6, but the export sub-index continues to remain in contraction.
According to the report the effect of the recent fall of the Australian dollar has yet to flow through into a recovery in exports, with the sub-index just rising 1.8 points to 30.3. This indicates the manufacturing exports are still deteriorating, albeit at a slower rate says the AI Group.