The Victorian Government has announced the development of the Goulburn Valley Industry and Employment Plan, along with a grant of $5 million from the Goulburn Valley Industry and Infrastructure Fund, which will both help guide the growth of the economy and the export capability of the region.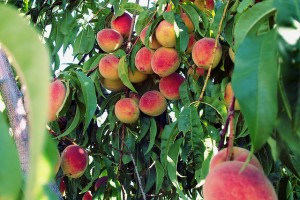 In a media release from the Export Victoria website, Deputy Premier and Minister for Regional and Rural Development Peter Ryan says the initial investment of $5 million from the fund would give support to new industry, investment and employment opportunities.
"The Goulburn Valley is a massive contributor to Victoria's economic growth, particularly in the dairy industry, which is valued at $2.2 billion in production alone," said Mr. Ryan.
"However, factors such as the high Australian dollar, slowing global economic growth, international competition and regulation, together with local environmental impacts such as long-term drought and floods, have posed particular challenges for the Goulburn Valley region."
"At the same time, increased demand from Asia means there are many future opportunities for the region."
Member for Shepparton Jeanette Powell said the objective of the Goulburn  Valley Industry and Employment Plan would be to diversify the economic base of the region and take advantage of export opportunities and emerging industry sectors.
In order to do this, the comparative advantages of Goulburn Valley will be assessed, with increased recognition being given on the Valley's potential growth in export and new industries.
Aside from capitalizing on new export opportunities, this approach, according to Mrs. Powell, will also enable industry sectors to address barriers to growth, leverage private investment, and give way to new sectors such as health and education.
"The diversification plan will be built on a robust and honest dialogue within the region to secure a commitment to a collective future vision and to encourage broad support for implementing actions for growth and development," Mrs. Powell said.
Meanwhile Minister Ryan also said the two new initiatives will support the recently announced Fruit Industry Employment Program from the Coalition Government, which is specifically aimed at providing paid work and training for fruit growers who were affected by the SPC Ardmona fruit intake reduction.
More than 1500 jobs or short-term seasonal positions in the Goulburn and Murray Valley fruit-growing industry will be lost as a result of SPC Ardmona's decision to slash fruit intakes, according to a report from The Age.
As a result the Victorian Coalition Government announced in June that growers in the Goulburn Valley would be supported through the $2 million employment program which will give growers the opportunity to work on environmental restoration and protection  projects such as weed and pest management, fencing and erosion control.