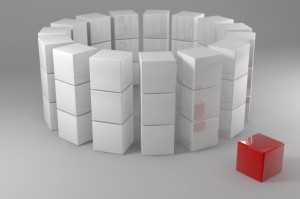 Most people love starting a new year by cleaning up their space and organizing their home and workplace.  The good thing is nowadays it is a lot easier to find containers or boxes of different sizes for a more organized living and working space.  These containers/ boxes vary from plastic, wood, paper, and even cloth material.
Among them plastic containers are the most popular among consumers. These are are the most durable type, especially for long-term storage.  For office supplies, a nest container is very useful, especially for saving space since you can stack them up. For bigger or more items, there are bulk plastic crates/baskets for easy transport.
There also exist various food containers to keep and maintain the freshness and sanitation of your stash food. For small office supplies, a lot of manufacturers have already addressed all the possible issues on how to simply organize every minute objects such as paper clips, pens, cds, papers, and other daily office supplies.
If you want to further maximize the potential of these containers,  use a good labeling system.