Essential Flavours & Ingredients Pty Ltd, a Victorian-owned wholesale manufacturer of liquid and spray-dried flavoring products for the food and beverage industry, is on the road to expanding its domestic and global operations, according to a media release.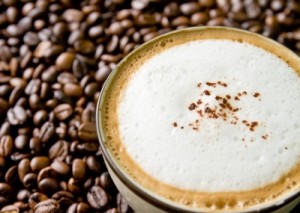 After its participation as a delegate in the recent Super Trade Mission to South East Asia, the company has been successful in securing connections to global markets.
"The company is already reaping the rewards of its involvement in the Super Trade Mission, forecasting additional export sales of $400,000 over 24 months and potentially six new employees," said Premier Denis Napthine during his visit to the company's Carrum Downs facilities on Wednesday.
"This is an excellent outcome for its first experience in a Victorian Coalition Government-led mission."
Essential Flavours was established in 1989 by its current Managing Director John Nielsen. From a laboratory in Mentone the business has grown to become a leading developer and manufacturer of flavors. Products are made in their HACCP-approved facilities with stringent quality control procedures.
The company has also invested in new technologies such as a pilot-scale NIRO spray-drier and pilot-scale 2-stage homogenizer to develop powder flavors and emulsions for samples and trials.
Essential Flavour's key market is the Asia-Pacific  region, and is planning to expand its facilities and hire more personnel in its domestic operations.
Dr. Napthine said the company has attended a number of business matching sessions in Kuala Lumpur, Malaysia and Bangkok, Thailand, having dialogues with major supermarket chains and food retailers, and marketing its product lines.
"The Coalition Government's trade mission has also given this manufacturer an opportunity to connect with other food and beverage delegates and potential domestic clients," the Premier said.
"These connections are also expected to yield additional domestic business opportunities."
The Super Trade Mission to South East Asia took place from June 16-21, 2013, with the objective of further strengthening government, business and cultural ties the State has with the region. Companies from various sectors participated in the mission including those from the automotive, food processing, aerospace & defense and cleantech sectors.