The Australian Industry Group (AI Group) is set to receive $500,000 that will be used to develop a digital business kit which will help manufacturers get online and benefit from the National Broadband Network (NBN).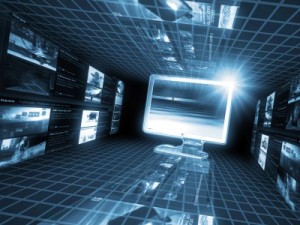 In a media release the AI Group says in order for Australian businesses to take full advantage of the NBN, they must be provided with targeted information, as well as an understanding of how leading small and medium enterprises (SME's) in their respective industries are using the Internet and online tools.
According to the business group, the manufacturing sector would gain access to new markets and have the ability to streamline their supply chains through the opportunities provided by the NBN.
"Australian manufacturing has a positive future that can be built on adding value through design, technological, product and process innovation," said AI Group Chief Executive Innes Willox.
"To achieve this, manufacturers need fast and readily available broadband to enable the digital technologies and services they need to deliver real-time, collaborative and competitive business practices."
"However, our own research has shown that many small to medium sized business in particular lack the knowledge and confidence in their ability to take advantage of high-speed broadband.  This digital business kit program will help fill that knowledge gap and provide much needed resources to make our members and SMEs across the manufacturing sector more digitally ready."
Results from the AI Group's 2013 Business Prospects Survey have revealed that less than 50% of companies are confident in their ability to take advantage of the opportunities given by access to high-speed broadband.
In particular SME's are the least confident with only 40% of medium enterprises and 47% of small businesses expressing confidence, compared to 70% of large companies.
Read the complete survey results here.
The Rudd Government is reportedly providing a total of $5 million for the development of digital business kits for 10 industry sectors.
The kit will include training modules, case studies of SME's using NBN to expand their businesses and interactive activities that will guide them on getting started with NBN. The kits would also provide information on how high-speed broadband can improve supply chain opportunities and how to use online communication channels.
The AI Group will be promoting the digital business kit via email and social media campaign, advertising and a website.